Become a Host - Get better bookings on Plum Guide
Plum Guide is the destination for booking exceptional homes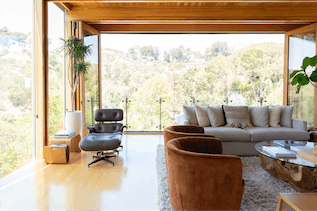 * If you received an email from us directly, please use the link provided to apply.
Wondering what makes a Plum Guide invitation special?
Meet our team. Get to know a Plum Guide host. Discover the next steps to joining the collection of the world's best vacation homes.
Longer Stays
Our guests stay longer on average, meaning higher occupancy rates and fewer changeovers.
Trusted Guests
Our guests tend to be more mature and reliable, and the cancellation rate on Plum Guide is over 30% lower compared to other platforms.
Concierge Service
Our team of experts are on hand to guide guests towards your home. So you get more bookings, with the right guests.
Frequently asked questions
Can I continue to host on other platforms?
Yes, you can. You don't have to list your home exclusively on Plum Guide. All we ask is that you synchronise your calendars with your other platforms. You do this just once when you join, and it ensures there are no double bookings or overlaps from your other platforms.
What happens in case of damages?
We are there to help resolve your disputes personally and have a dedicated and hands-on customer service team who are there to protect both our hosts and our guests. As a host, you can set the security deposit for your property. Upon booking, our guests agree with our Terms of Service which state that they're responsible for any damage. In the event of damage, all you need to do is notify Plum Guide and the guest within 48 hours of checkout. In appropriate cases we will then seek to charge the guest's payment card. We will offer you our hands-on customer service team who are there to protect both our hosts and our guests. For added security, we offer the option to require ID verification for guests via Onfido if you choose to enable instant book for your listing. In addition, it's helpful to note that almost 75% of our bookings are made through our Matchmaking service, which means someone from our team has already personally communicated with the guest.
When will I get paid?
You should receive your payment on the Friday after the guest's check-in following a grace period of 24 hours. This means you'll have your payment between 1 and 8 days after check-in.
How do I synchronize my calendar between booking platforms?
At Plum, we use iCal links to synchronise calendars across various platforms. iCal is a standardized calendar format that is widely accepted and used by other platforms like Airbnb, Booking.com, Homeaway, and VRBO. It's simple and only requires pasting your iCal links from your other booking platforms into your account.
I've never hosted before. Can I still apply?
Yes, absolutely. We have many hosts who list their home exclusively with Plum Guide.
What are your fees?
A host service fee To help us run the Plum Guide platform and services smoothly, we charge hosts a service fee of 3% plus any local and sales taxes, with every booking. The service fee allows us to offer a concierge team that can guide guests towards your home, a dedicated Plum Host Team that offers support in making your home more sellable, as well as customer support. One-time joining fee We also deduct a one-time joining fee of £300 per listing, from your first guest booking with us. This fee covers the costs for your listing curation and setup, which includes editorial style copy and naming from our expert curators, a visit from one of our Home Critics as well as a photoshoot if we deem it necessary. Should you never get a booking then you won't be charged.