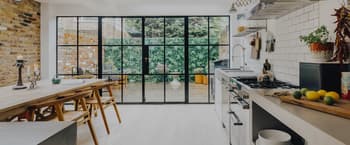 Why hosts love Plum Guide
Longer Stays
Our guests stay longer on average, meaning higher occupancy rates and fewer changeovers.
Preferred Guests
Our guests value high quality and are typically more respectful. Meaning less damages and hassle for you.
Zero admin
We build your listing for you and can for now sync your rates and calendar with other platforms.
You're in good company
The best homes are already with Plum Guide.
Host fees
Signing up to list with Plum Guide is completely free.
For any reservations you receive, we take a service fee of 3% plus any applicable local and sales taxes. This fee is a special rate for individual homeowners.
We also deduct a £300 fee from your first booking to cover the cost of curation and a visit from one of our Home Critics.
Frequently asked questions
Can I continue to host on other platforms?
Yes, of course. We do not require exclusivity, and we have features that allow you to easily manage your listing across multiple platforms, such as calendar sync.
What happens in case of damages?
We are there to help resolve your disputes personally and have a dedicated and hands-on customer service team who are there to protect both our hosts and our guests. As a host, you can set the security deposit for your property. Upon booking, our guests agree with our Terms of Service which state that they're responsible for any damage. In the event of damage, all you need to do is notify Plum Guide and the guest within 48 hours of checkout. In appropriate cases we will then seek to charge the guest's payment card. We will offer you our hands-on customer service team who are there to protect both our hosts and our guests. For added security, we offer the option to require ID verification for guests via Onfido if you choose to enable instant book for your listing. In addition, it's helpful to note that almost 75% of our bookings are made through our Matchmaking service, which means someone from our team has already personally communicated with the guest.
When will I get paid?
You should receive your payment on the Friday after the guest's check-in following a grace period of 24 hours. This means you'll have your payment between 1 and 8 days after check-in.
How do I synchronize my calendar between booking platforms?
At Plum, we use iCal links to synchronise calendars across various platforms. iCal is a standardized calendar format that is widely accepted and used by other platforms like Airbnb, Booking.com, Homeaway, and VRBO. It's simple and only requires pasting your iCal links from your other booking platforms into your account.
"I simply adore the team at Plum Guide. Top-notch professionals who are a joy to work with. The writing and photography for our home is amazing. I know for sure that the guests and properties are well vetted."
A marker of excellence
The Plum Guide award is our marker of excellence. We assess each of our homes on a 150 criteria test that is carried out by one our friendly home critics. It's our way of ensuring only the best homes can be found on Plum Guide.