With spring making its presence known and not one but two bank holidays throughout the month of May, London has a great buzz about it. The cherry blossoms are out, people start to have BBQ's and the whole city generally has an positive air to it.
So if you're planning on visiting London during this happy time of year, why not let us here at the Plum Guide show you what's best to do and where is good to stay, so you can ensure you make the most out of your trip.
The Chelsea Flower Show
For those who want to embrace the outdoors and fancy themselves a chance at being greenfingered, The Chelsea Flower Show should be at the top of your to do list. Usually around the third week of May, it's here you'll find all things botanical. From world renowned garden designers to plant specialists and florists, it's a inspirational exhibition of floral displays.
So why not bring out your inner Alan Titchmarsh and take a trip down to Chelsea to stroll amongst the cutting edge gardens and see what garden trends you can see popping up? You may find yourself enjoying a botanically influenced meal at one of the local eateries in the West London area as many change their menu to reflect the flower show.
The Panther has incredible views over Chelsea
London Wine Week
For those who enjoy a drink or three, you'll be pleased to know London Wine Week (yes it's a thing!) occurs annually in May.
It's a seven day summer festival which takes place across the city where you'll find mouth watering events happening; from pop-up wine and cocktail bars, to open-air dinings and tasting events there's enough events to have you slurring your words in no time.
For those who purchase a festival pass, costing just £10, you'll be able to experience great discounts and special tasting menus from over 125 bars and restaurants around the city.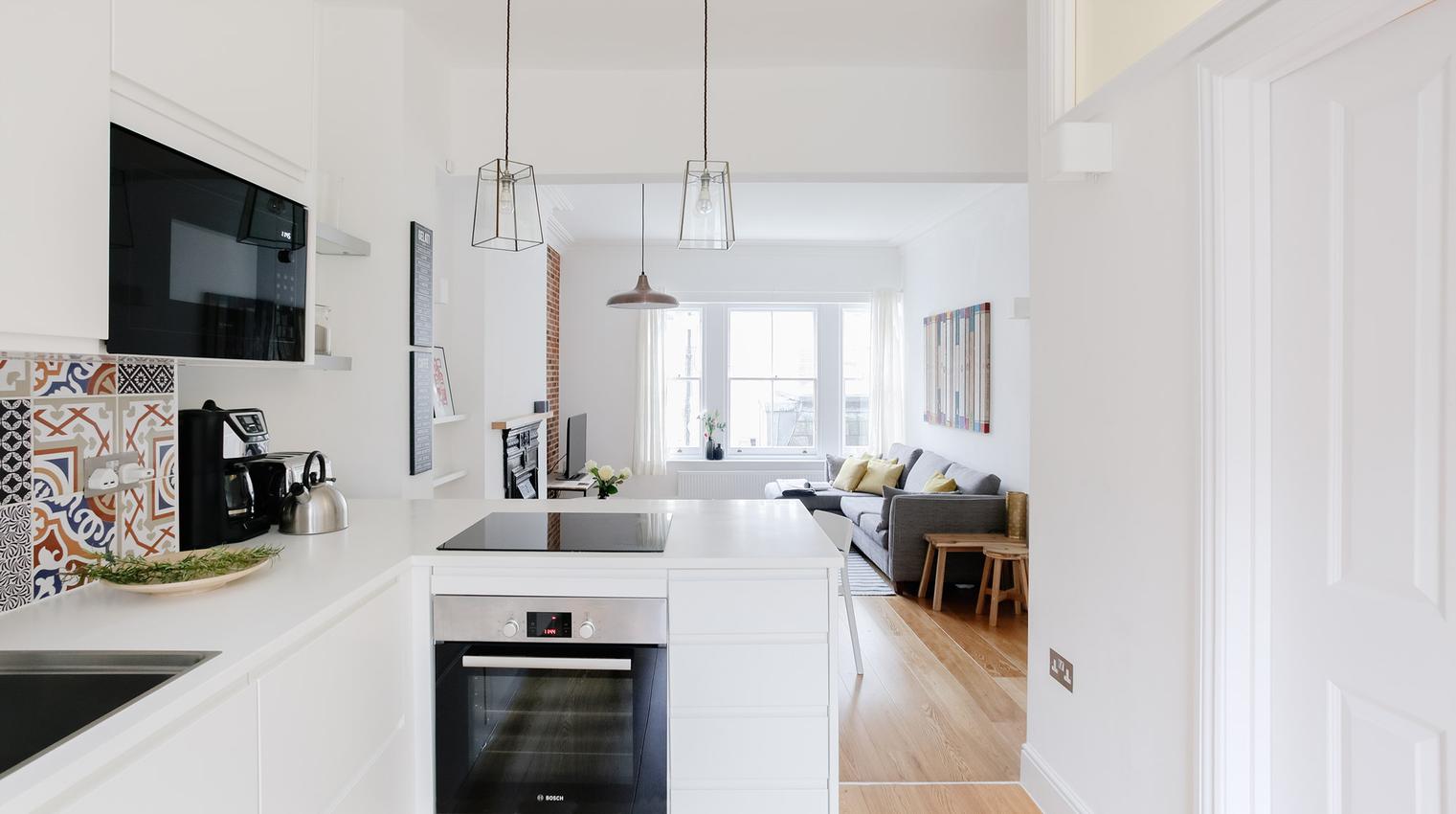 Lights of Linden is beautifully tucked away in Notting Hill
Somerset House
If you're looking to soak up some culture during your May London stay, you've got to plan a visit to Photo London at the iconic Somerset House. Any Annie Leibovitz wannabe will tell you it's the place to go.
As you browse the exhibition you'll discover some of the best photography from around the world, as 107 galleries have pooled together images for this photographic festival. Aside from viewing incredible photographic works though, there are also other activities to be experienced such as talks from notable speakers and interactive installations.
Adult tickets cost around £30 but it's well worth it. Plus whilst you're in the area, you're so close to the Tate Modern and Southbank, you might as well nip down there too and see what other cultural and art based events are going on.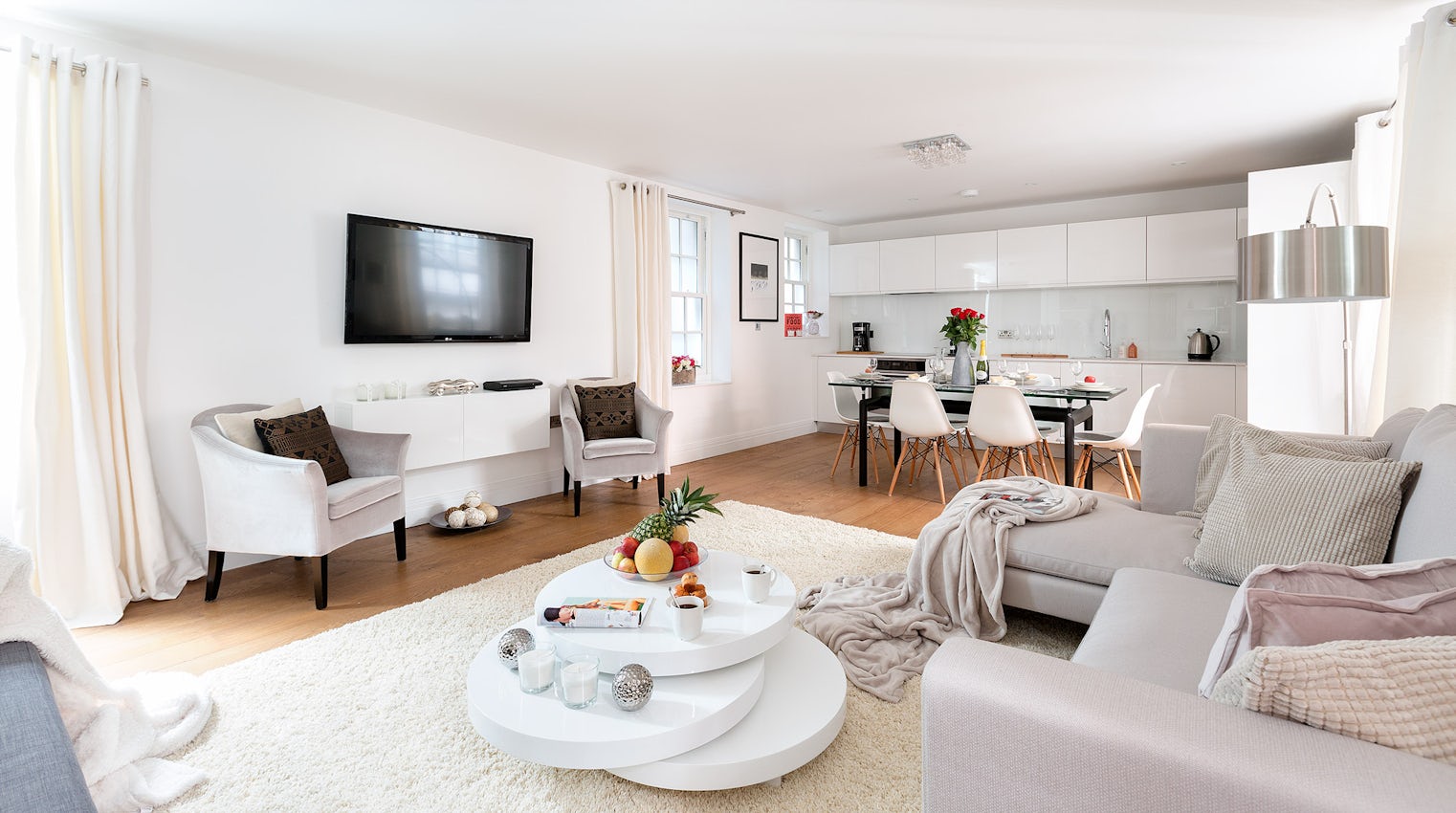 The Maiden Lane is only a couple of minutes walk from Somerset House
Continue your cultural journey in London and experience the joy of open air screening!
May is the perfect month to embrace this as the weather in London generally picks ups and aids an excuse to spend more time outdoors. One of the most prestigious places to do this is The Globe theatre, where you'll spend sunny days or evenings watching Shakespeare's famous works. Classic plays like Hamlet, As You Like It and Othello are all viewable through the summer months, so head to the box office to see what's currently on whilst you're visiting.
For those looking for a cheap ticket, opt to stand and you'll only pay a fiver! Alternatively, you could also try Regents Park Open Air Theatre where different plays, concerts, musicals and more can be viewed throughout it's 18 week season. Interestingly it's one of the biggest theatres in London and over 140,000 people tend to visit during its short yearly stint. Whichever one you decide to go to, we'll have our fingers crossed for you that the weather holds out!
An easy walk down the Southbank will take you from The Falcon Point to the Globe
For those travelling in big groups or with family, definitely check out the major museums in London as chances are there will be some great events on offer during May.
Places like the Natural History Museum and British Museum open their doors to show you new exhibitions, torchlit tours and live music events in the historic surroundings at all times of the day through to the evening. There are even overnight events for kids looking to have a sleepover with Egyptian mummies and prehistoric animals.
Don't worry though, it's not just for kids, as a recent event called 'Dinosnores' has just launched at the Natural History Museum which is exclusively for adults looking to enjoy organised fun like gin tasting, stand-up comedy and a monster movie marathon. Although tickets can be pricey as they start at £160 for one night, you can't put a price on sleeping next to a Dodo.
Museum View, unsurprisingly, has a view of the Natural History Museum, as well as the other greats on Museum Row
So you've pinned down what to do in London during the month of May, but where should you stay? Without wanting to sound like a broken record, the weather can be really pleasant during this spring month (if you've haven't guessed by now, it rains a lot in London) so why not stay somewhere with a bit of outdoor space so you can enjoy the rarity of great English weather!
With over 50% of Plum Guide properties having outdoor spaces, you'll be spoilt for choice with what we can offer you for the perfect May stay.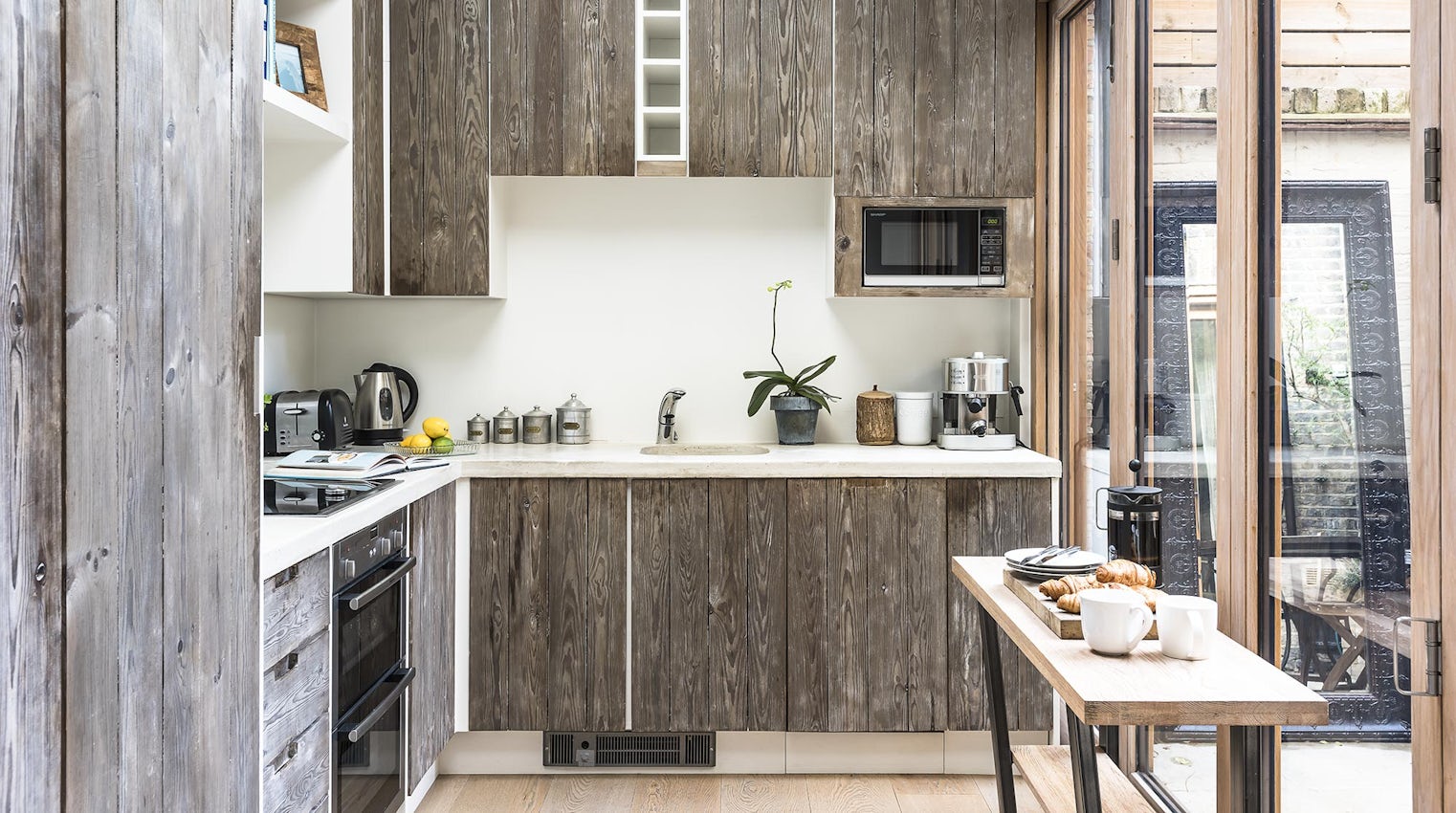 Enjoy the stunning outdoor space available at The Garden Apartment in Chelsea