Whether you're usually a bath person or strictly showers, there's something about staying in a home with a beautiful tub that calls for a good long soak. We're not all lucky enough to have a spectacular tub in our own homes - but you can choose a homestay that comes equipped with one.
We've searched the globe and we think these 11 tubs are more than worthy of some foam-filled indulgence. Bubbles are optional:
The Art Collection, Copenhagen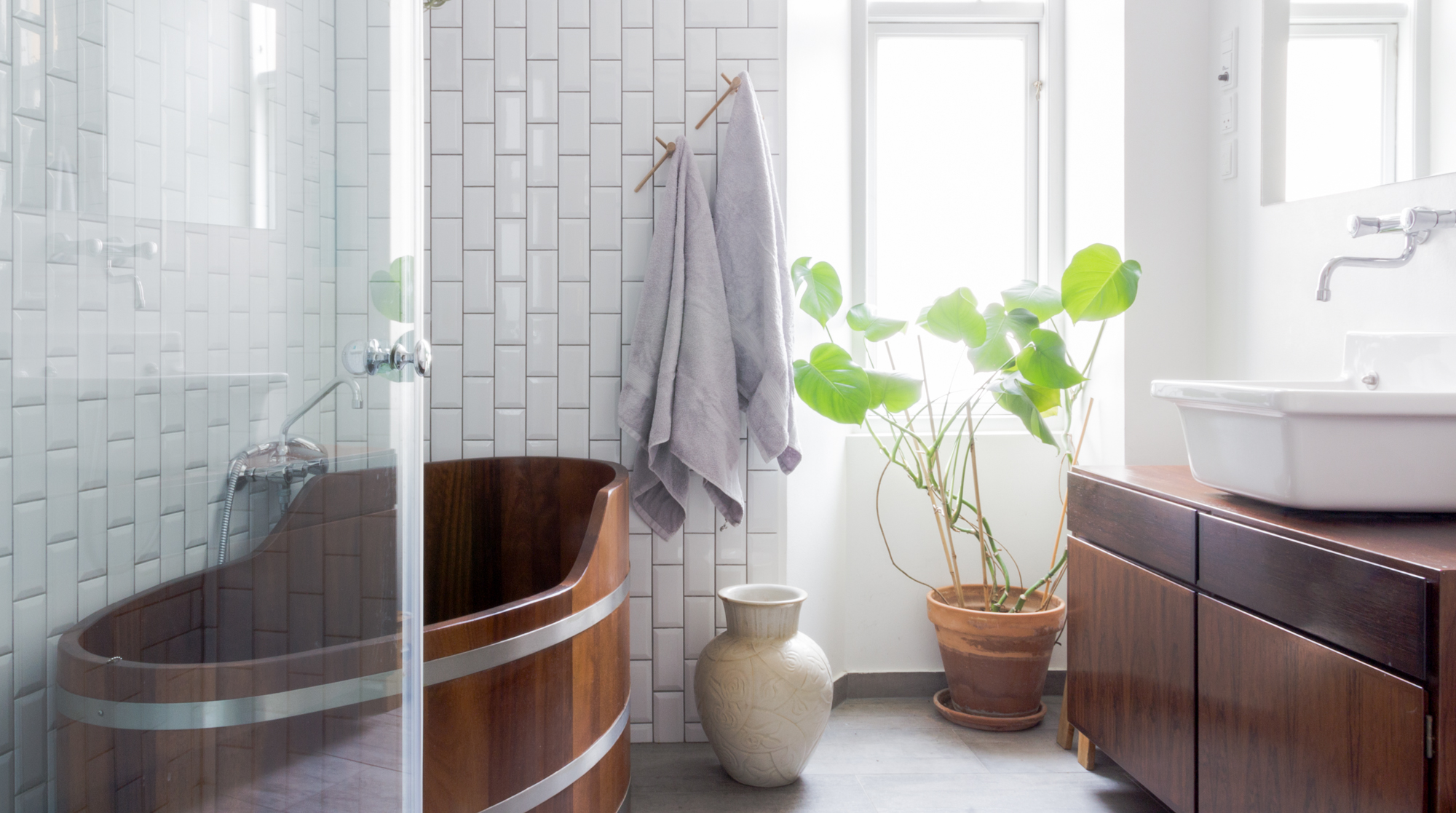 The hint is in the same. The walls in every room of this stunning four-bedroom Copenhagen home are adorned with an eclectic mix of contemporary prints and paintings. In the bathroom, the piece of art is the wooden bathtub. Let the soaking commence.
From £45 per person per night, sleeps 8
After a day wandering the lively streets of Trastevere, you're going to need a good wash. And that's just what you'll get in the sleek bathtub overlooking an olive tree (yep). The rest of the home is stunningly designed, to say the least.
From £185 per person per night, sleeps 6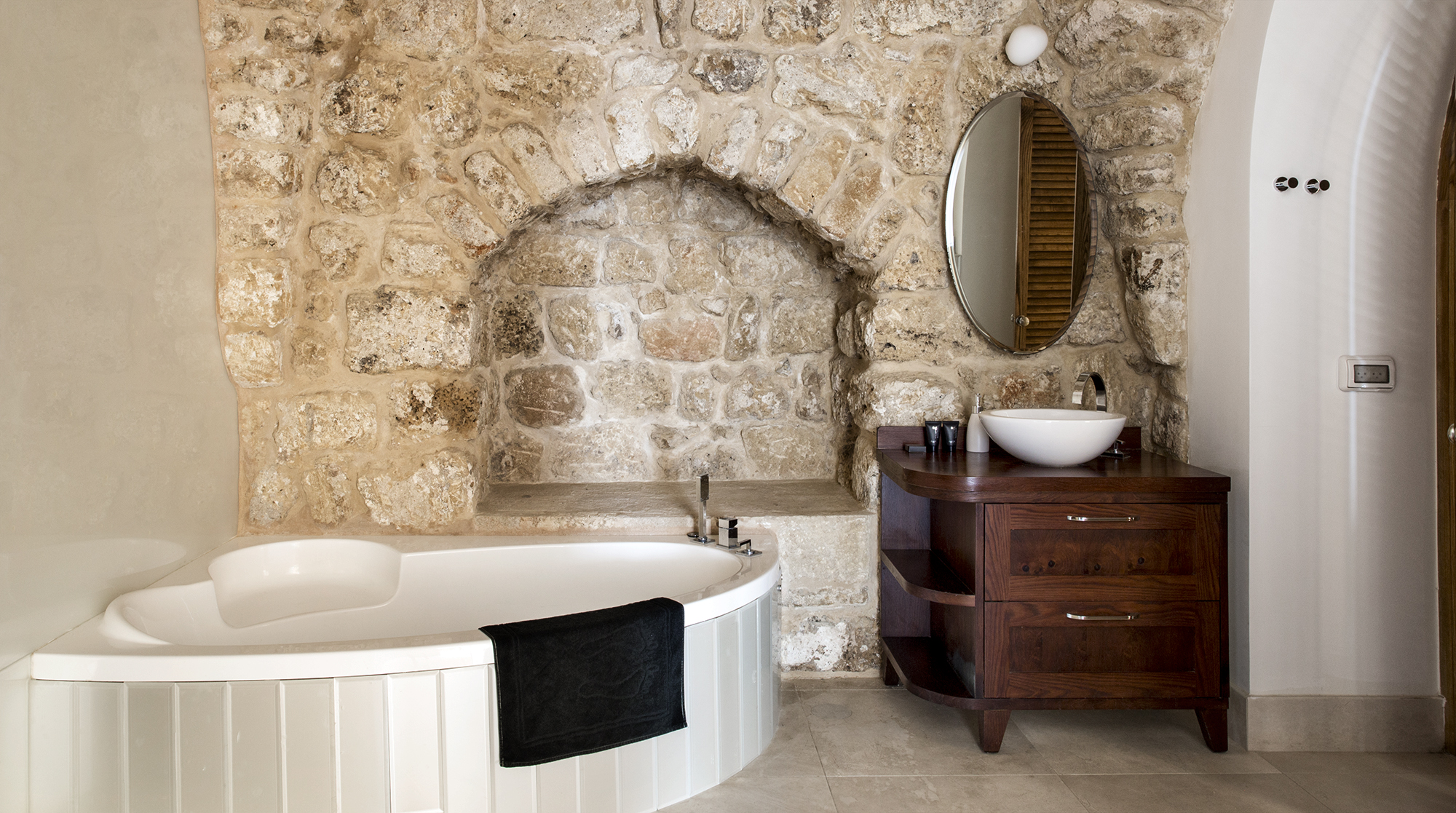 Take a long bath in this Tel Aviv home with incredible views of Jaffa Port and not one, but two, bathtubs. We love the contrast of the modern pieces against the historic limestone walls. As for the rest - every single room in this five-bedroom home is impeccably styled. See for yourself.
From £98 per person per night, sleeps 10
Mid-Century Savanna, Copenhagen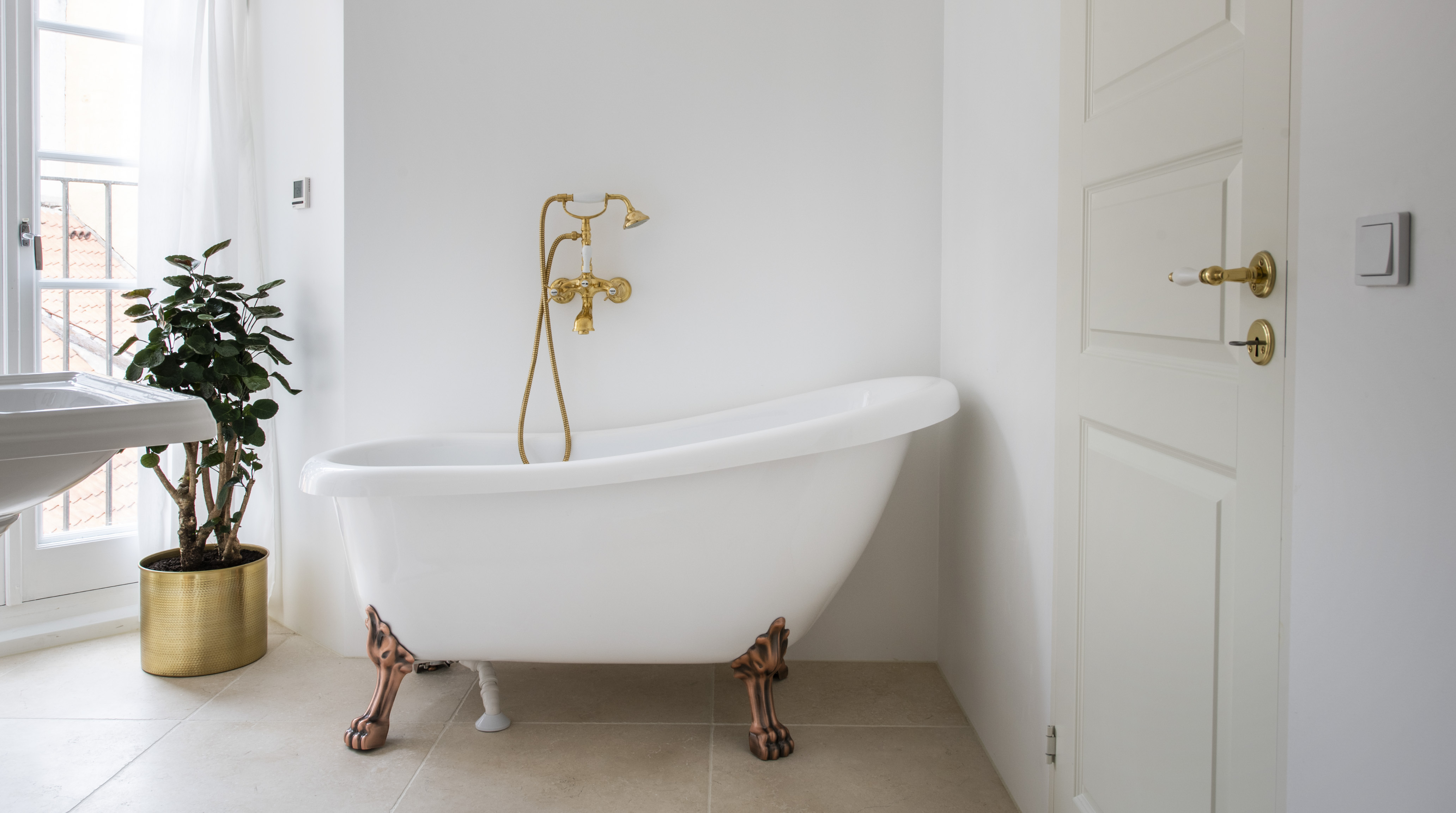 Yes, this super-luxe bathtub can be all yours, for a few nights at least. This traditional tub calls for bubbles. And the luxury doesn't stop there. The rest of Mid-century Savanna is a stylish blend of Danish design and African art. Oh, and there's a massive rooftop terrace to boot.
From £121 per person per night, sleeps 9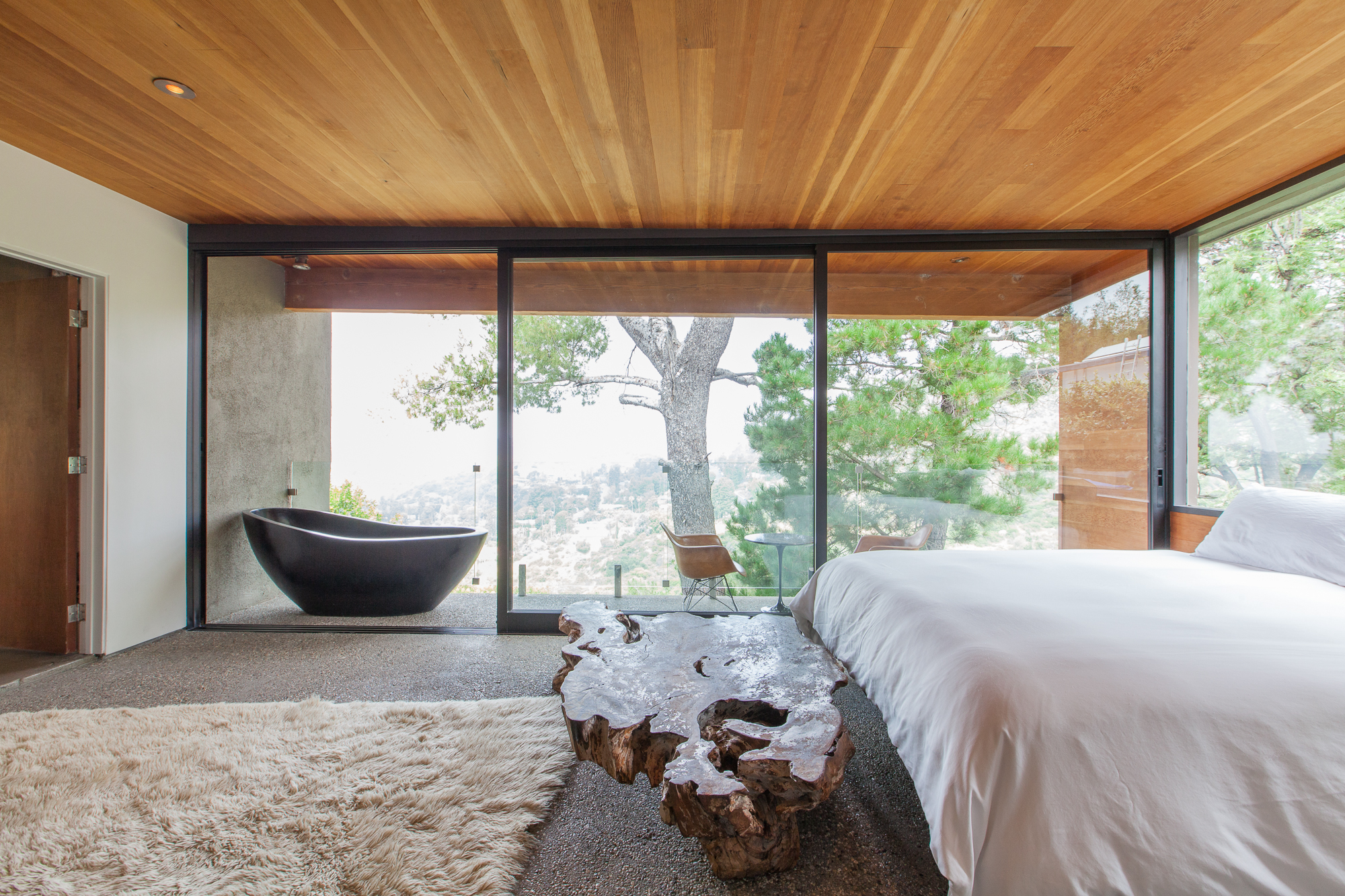 Plant yourself just a stone's throw from that famous sign in the quintessential movie-star home. With lots of windows but also lots of privacy, it comes kitted with an outdoor bathtub directly outside the master bedroom. Wake up and stroll straight from bed for a refreshing morning soak.
From £115 per person per night, sleeps 10
Epic. That's the word you're looking for. This bathtub (and this entire home) is sleek, slick, and stylish. The tub is situated in the master suite with a television and floor-to-ceiling windows. Gaze out at the incredible views or watch a little Netflix mid-soak.
From £182 per person per night, sleeps 6
Centre Of The Universe, New York
Pick your jaw up off the floor. This Wall Street penthouse offers the coolest bathtub views we've ever seen. Look out at the city's iconic skyline as you relax in bubbles. We're not usually a fan of cliches but a glass of champagne with your bath is pretty much a must here.
From £274 per person per night, sleeps 8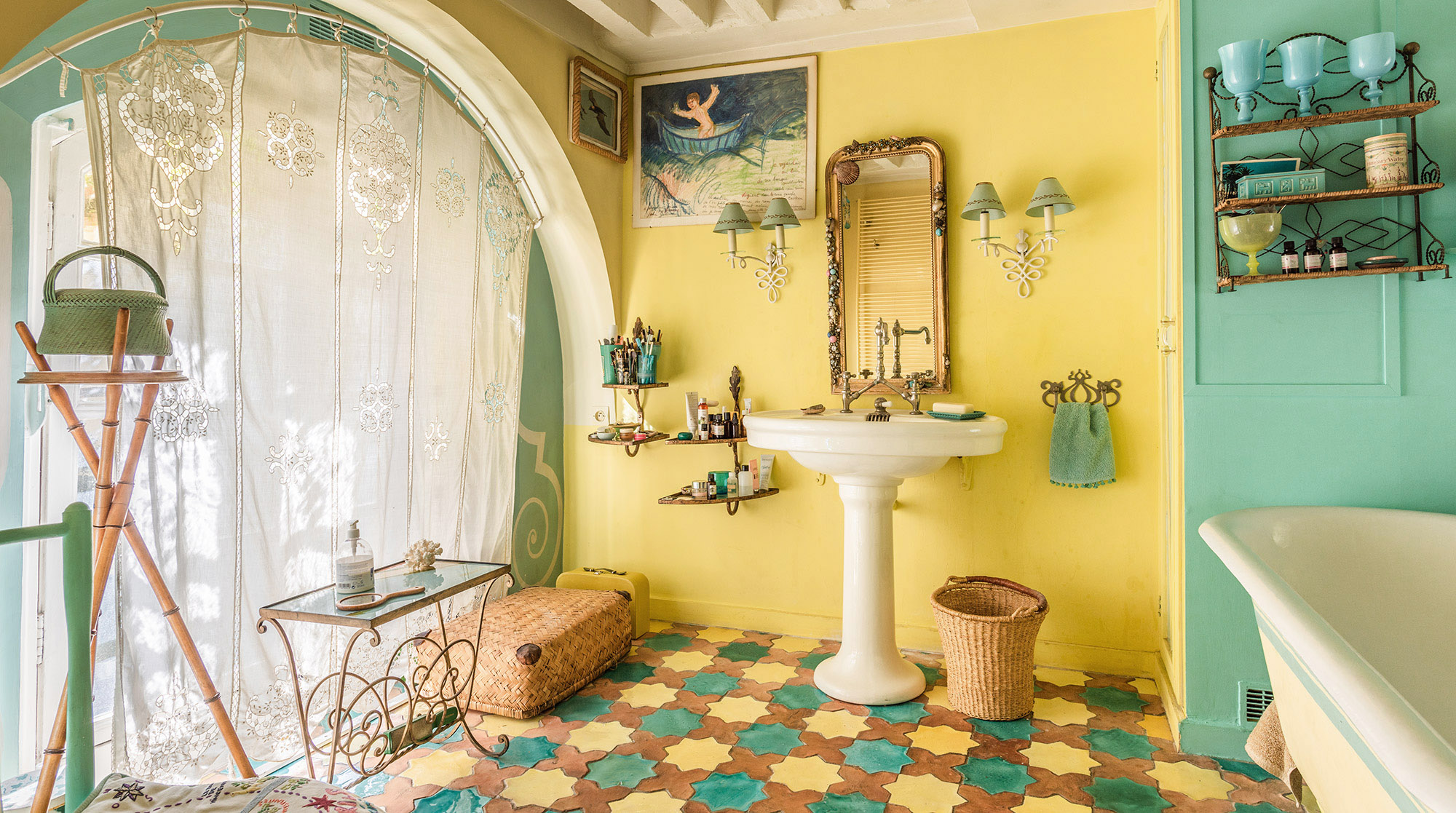 Soak the day away in the sheer loveliness of this Le Marais apartment, surrounded by vibrant colour. It's called Writer's Retreat for good reason - you'll feel inspiration strike as soon as you step inside this peaceful home. Bath-time reading is encouraged.
From £70 per person per night, sleeps 3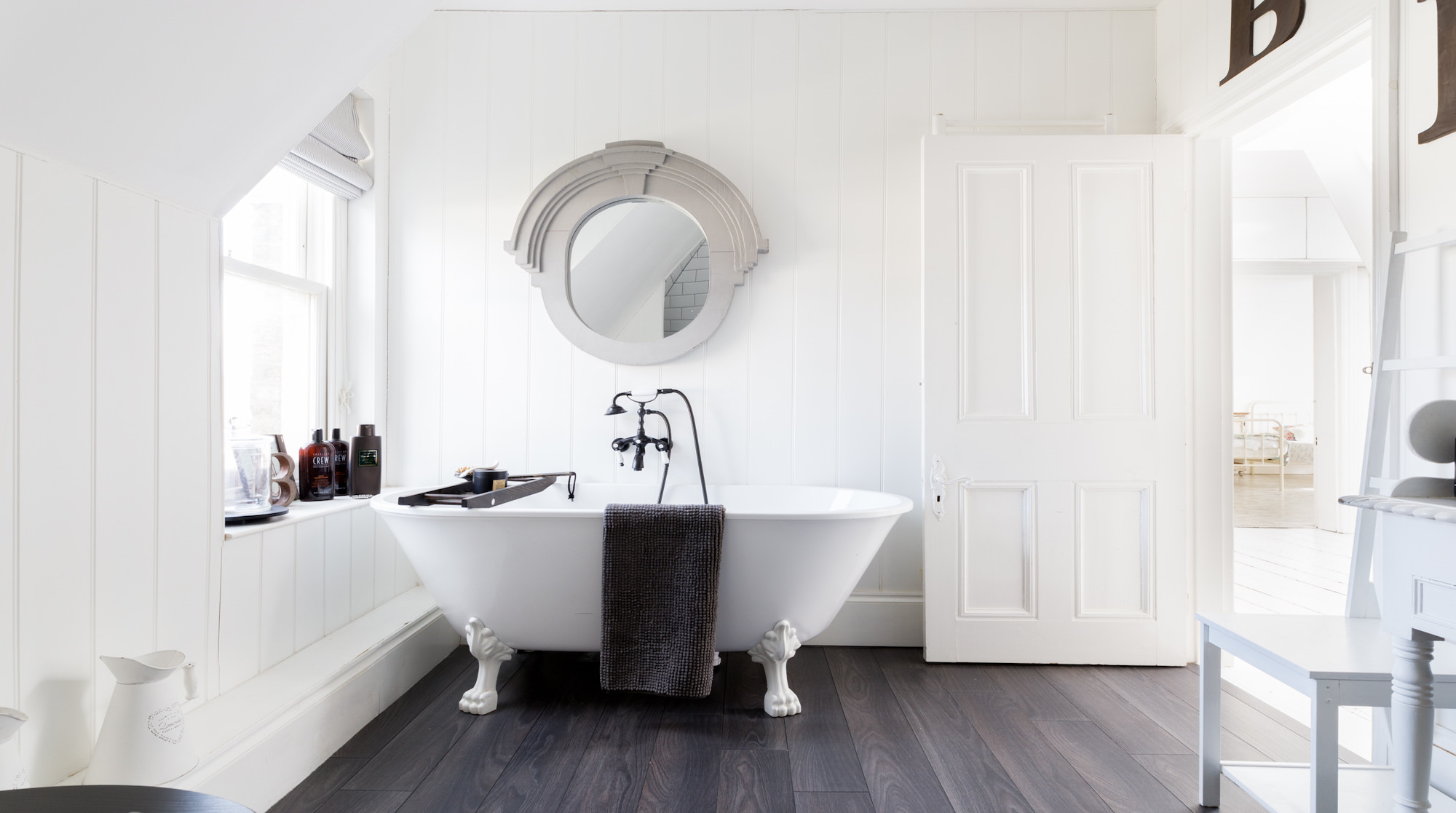 Okay, we have serious bathroom envy. This French-inspired home in Crystal Palace has seven bedrooms and three (yes, three) bathtubs for all you soakers to choose from. Oh, and there's a decorative copper tub in one of the rooms that's seriously Instagrammable.
From £96 per person per night, sleeps 17
Walk into this spacious two-bedroom and feel the zen wash over you. The calming atmosphere could be because of all the shades of blue. Or, it could be the sleek monochrome bathtub calling your name for a leisurely afternoon soak.
From £77 per person per night, sleeps 8