Want to be ideally located a royal day out at Buckingham Palace? These Plum Guide properties are all within a short distance of the Queen's London residence. Now, we can't guarantee that she'll be home. But we can guarantee you'll be glad you chose any one of these 11 homes: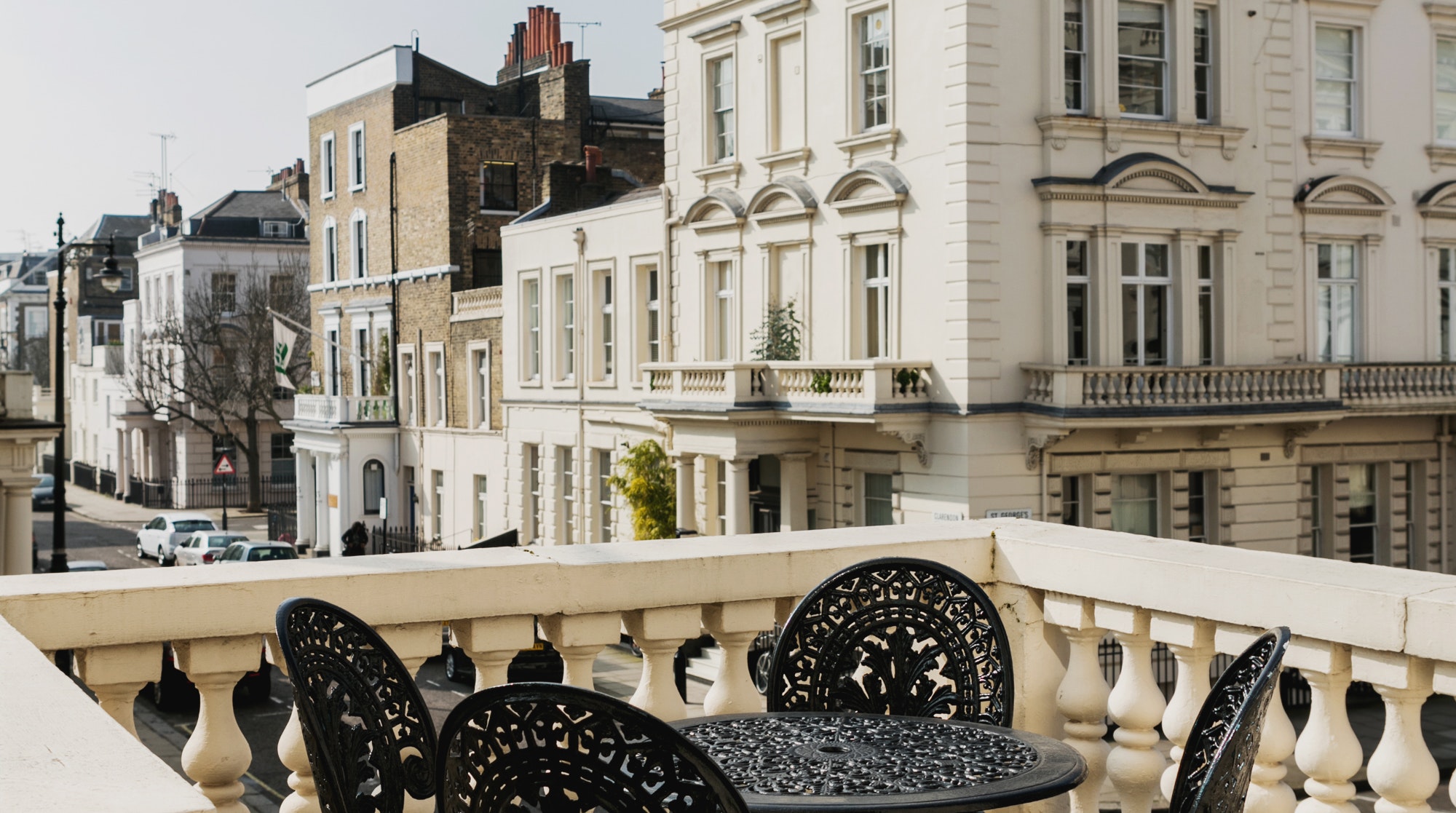 Make yourself at home just a stone's throw from the famous royal dwelling in this stylish one-bedroom apartment in Fitzrovia. With its French doors, high ceilings, and quintessentially British design, you'll feel suitably royal yourself. The terrace is snug but has a cute seating area for al fresco afternoon teas.
From £107 per person per night, sleeps 2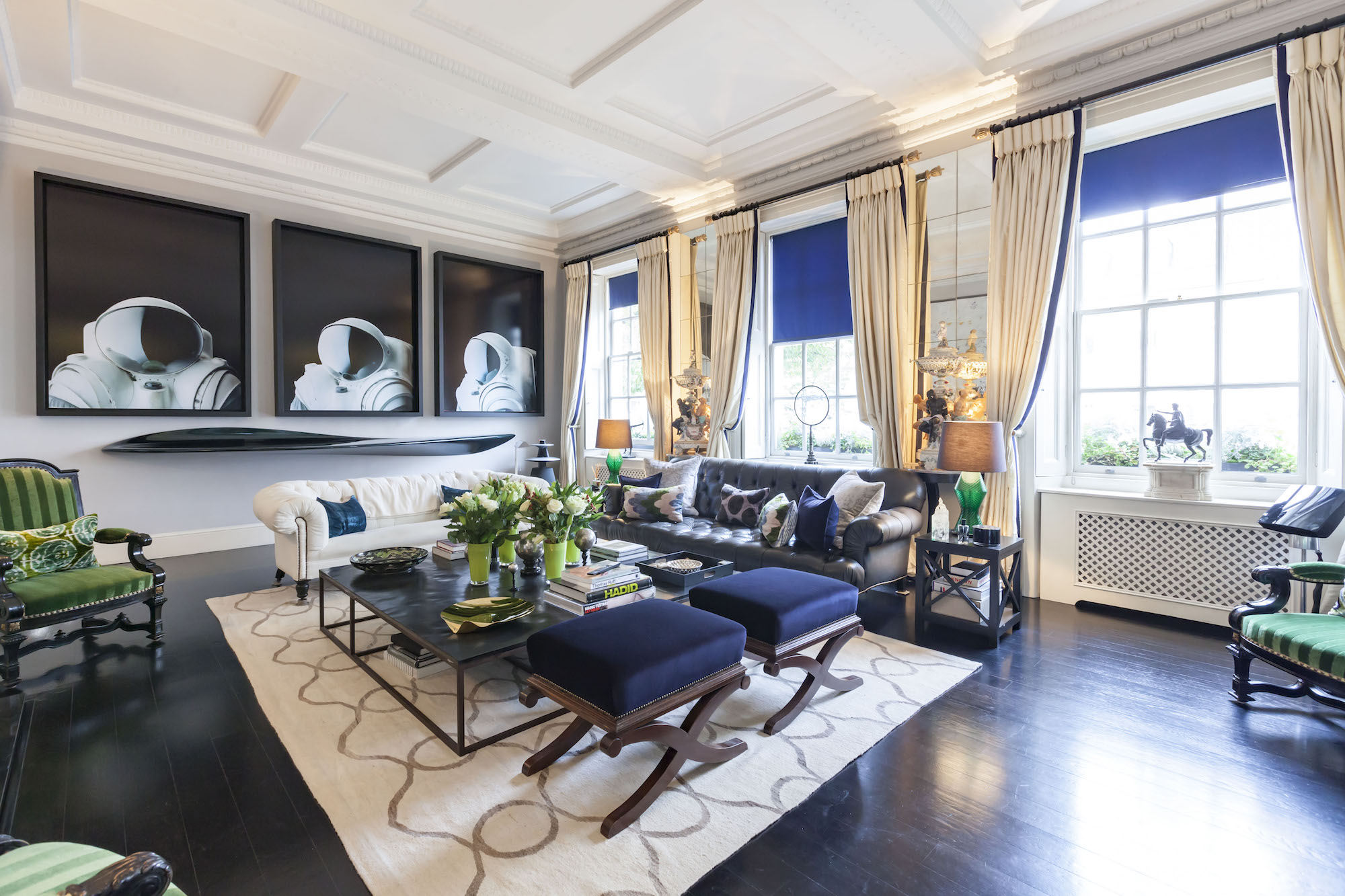 Enter The Jewel of Belgravia and you're instantly blown away by the magnificent interior. Marvel at the grand display of sculptures and artworks from around the world. The high ceilings, sumptuous bedding and plush furnishings all make this a particularly hard one to tear yourself away from. But all good things....
From £394 per person per night, sleeps 6
Monochrome lovers, you have arrived. Every nook and cranny of Chic Victoria lives up to its name. With an aesthetic that looks like it belongs in a high-end interior design mag (or our Pinterest board), this three-bedroom maisonette offers pure luxury just a short walk from the Queen's own humble abode.
From £219 per person per night, sleeps 6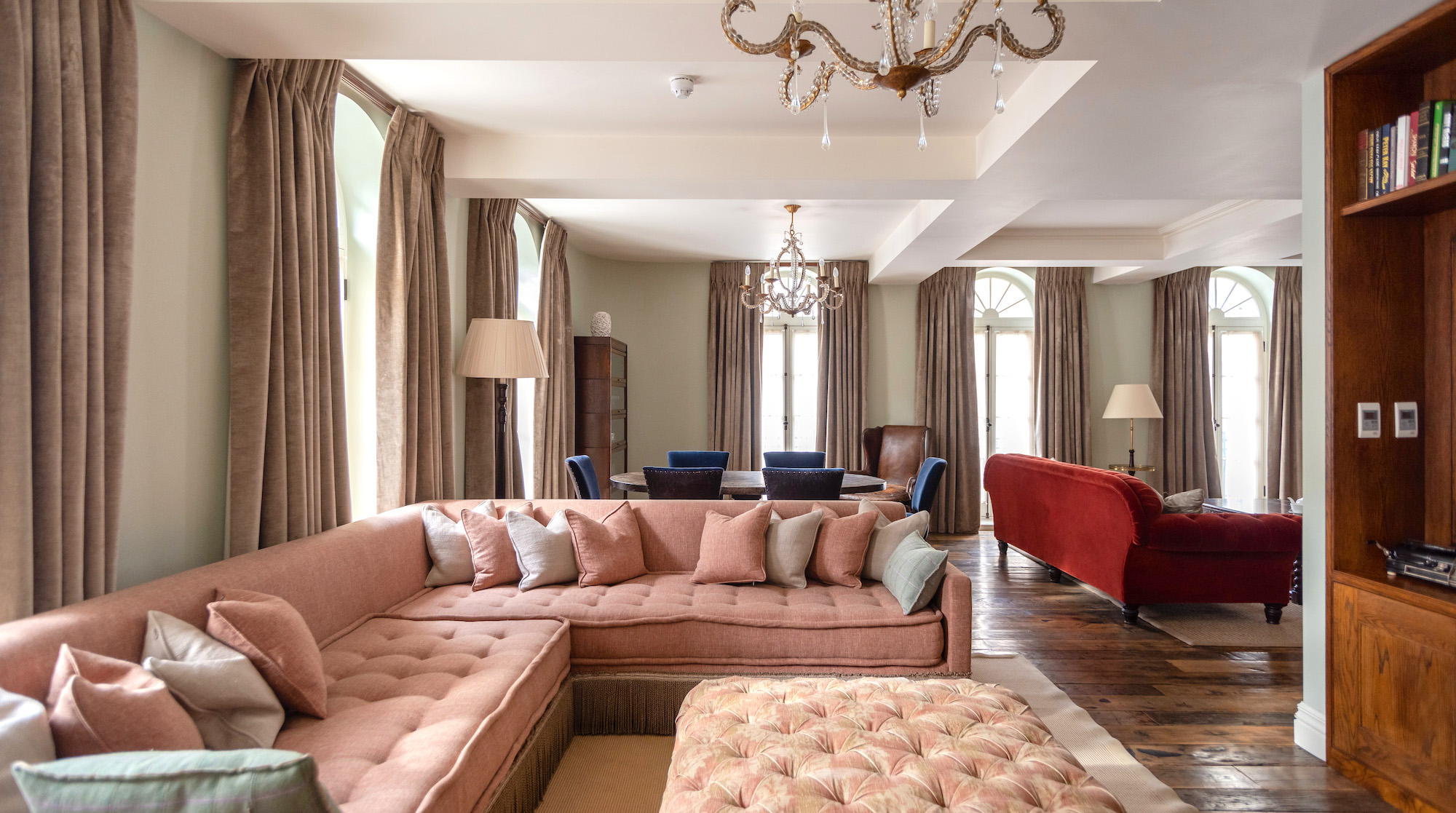 Oh, we could get used to the lavish life. This beautiful Mayfair home is kitted out with opulent bathroom suites, plush hotel-type beds, and some very impressive sofa arrangements. You can also get some of the services that you would at a traditional hotel, including a concierge and access to a private members' club. It's all very fancy.
From £181 per person per night, sleeps 6
As Londoners, we can attest to the fact that even the most charming London homes don't often offer a huge amount of space.
Enter Skipping Stones. This homestay near Buckingham Palace comes equipped with a cinema room, an atrium, and five luxurious marble bathrooms. We won't blame you if you never want to leave.
From £180 per person per night, sleeps 10
Spend a few nights in Belgravia, one of the most exclusive (and expensive) neighbourhoods in the whole world and just a stone's throw from Buckingham Palace. This incredible home is fit for royalty, as you'll see from the pictures.
We love: the sheer decadence of the furnishings, the private steam room, and the outdoor terrace with fireplace.
From £822 per person per night, sleeps 8
While this home isn't the most lavish on this list, it has a clean and elegant design and lots of space. By space, we mean space. The home can sleep nine people across its six floors, with two sitting floors and a spacious outdoor area. Perfect for a large clan.
From £104 per person per night, sleeps 9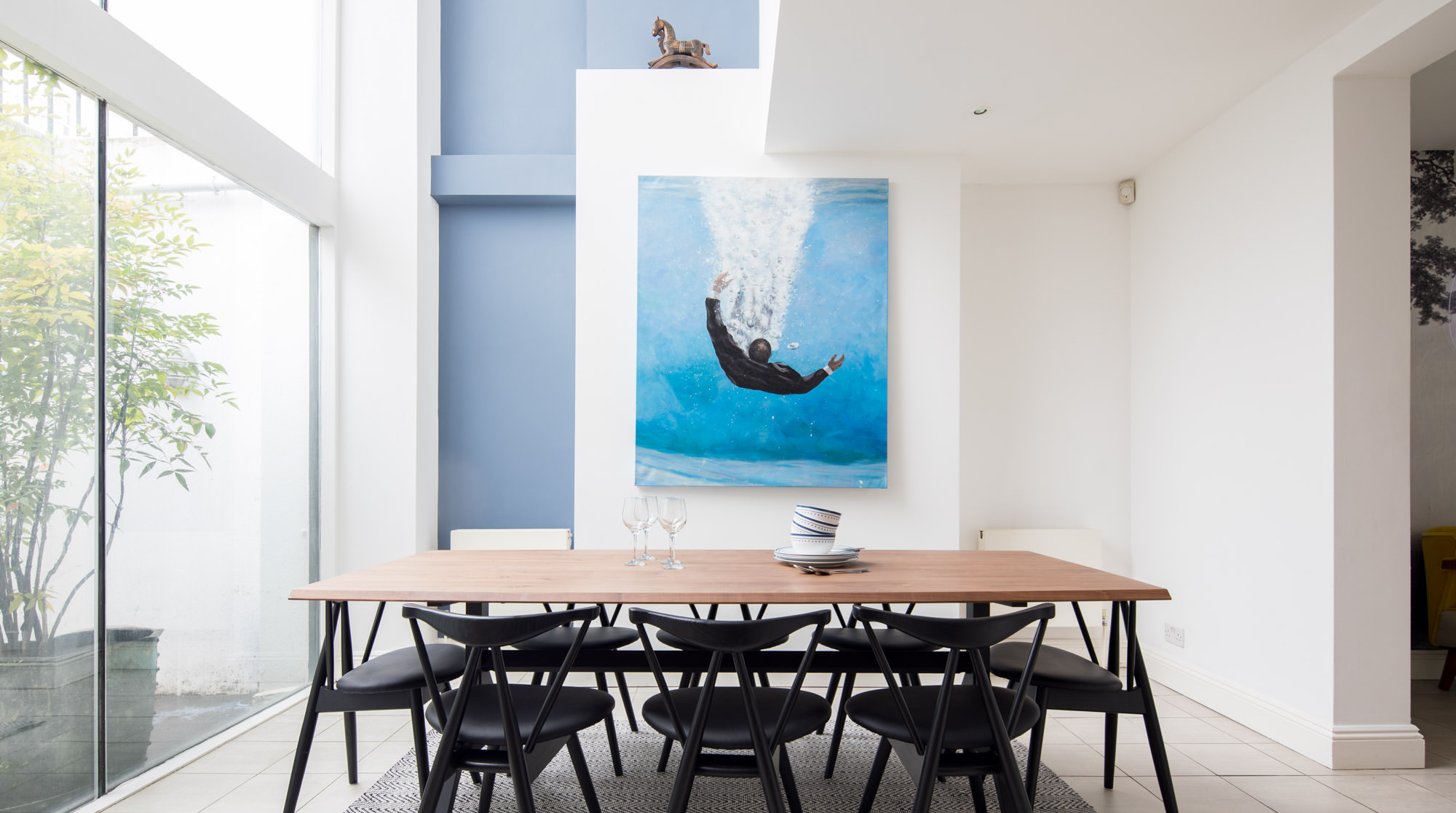 From the grand white four-poster to the unique atrium filled with light, this Pimlico home is close enough to the Palace. While the immediate neighbourhood is quiet and residential, it's central enough that you can get pretty much anywhere that's anywhere in a few short tube stops.
Extra points for the Instagrammable yellow sofa spot.
From £86 per person per night, sleeps 8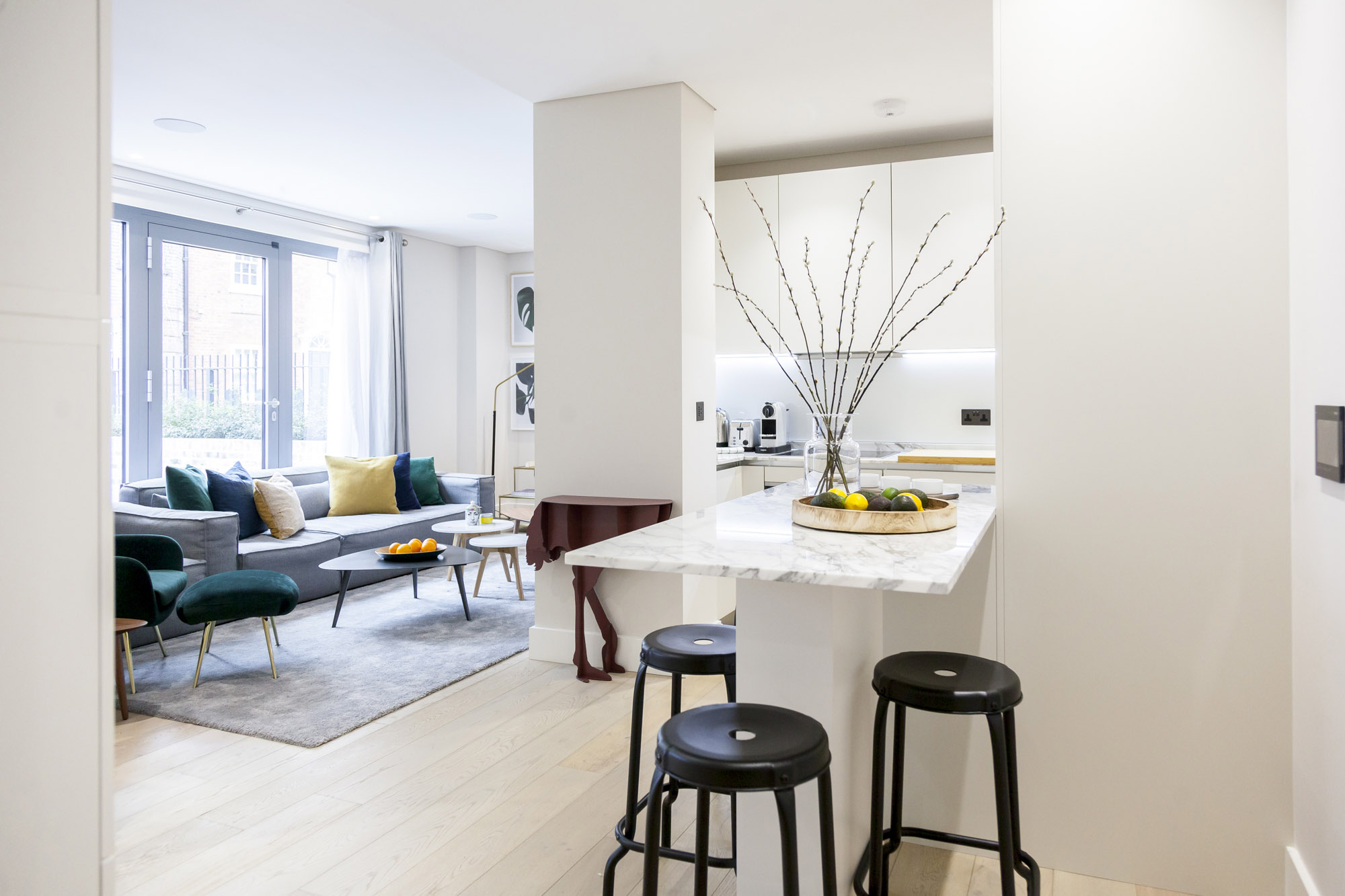 This bright and contemporary three-bedroom home is in Westminster, so you're in the same borough as the Queen's London home. Styled to the nines, some might find the perfection a little too perfect. Others will love the impeccable aesthetic. Personally, we're fans.
From £151 per person per night, sleeps 6
This is one of those homestays that could spoil you for life. Make yourself at home in your very own palace. Cadogan Palace oozes luxury, with opulent marble bathrooms, sleek kitchen and tasteful design details. You're also a short stroll from the chi-chi boutiques and brunch spots of Sloane Square.
From £143 per person per night, sleeps 4
Down the rabbit hole we go. This three-bedroom home is designed in a conventional luxurious style, but there are little quirky touches throughout. Based in Belgravia, you're well located for all the city's most iconic sightseeing spots.

We love: the fluffy cushions, the crystal blue bedroom, and the private patio.
From £248 per person per night, sleeps 6