Beyond the Ritz: London's Best Afternoon Tea
Whether you're looking for tradition or innovation, these are the ultimate London afternoon tea experiences.
~
By virtue of the Duchess of Bedford's insatiable appetite, the concept of afternoon tea came to be in the nineteenth century, and has remained a decadently indulgent tradition ever since. Whether it's for an engagement celebration, a niece's bat mitzvah, or just a bit of a treat, seeking out London's best afternoon tea is a must.
Between the city's most esteemed hotels, forward-thinking restaurants and pastry cafes, choosing where to order your Darjeeling has become a tricky task. In an attempt to make it a little easier, we here at Plum Guide have rounded up our pick of the best afternoon teas in London. It's all here: traditional scones with generous helpings of clotted cream, pistachio choux buns, duck egg and truffle mayonnaise finger sandwiches, and even a CBD-infused cocktail.
Sketch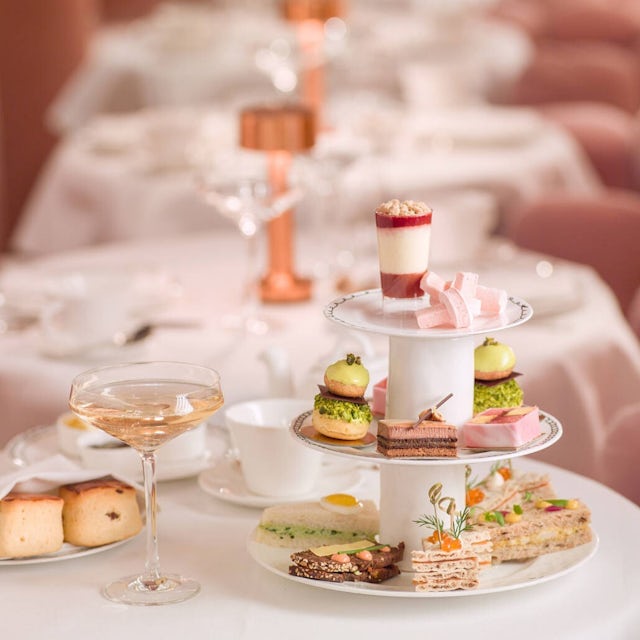 Step into Marie Antoinette's dreamworld at Sketch. The millennial-pink interior is not just for the influencer elite, but is sure to enthrall the younger members of your party. Aptly named The Gallery – for the quirky David Shrigley prints lining the walls – the setting of your afternoon tea is just as delectable as the intriguing delicacies on your plate. With less-than-traditional food and a string quartet in the corner playing the Beatles, this isn't one for the purists but is a fresh take on a London afternoon tea experience.
The Dorchester
You'll be seated in the Promenade on arrival at The Dorchester and will immediately feel like royalty – especially after you've left your Plum home near Buckingham Palace to get there. Sink into the Chesterfield sofas amidst the plush drapery and become friends with the attentive, tailcoat-wearing staff – the tantalising service at The Dorchester is almost as famous as the unlimited finger sandwiches. Almost. With so many creative options to choose from, including more experimental options with vegan mayonnaise and all types of bread imaginable, make sure to arrive hungry.
Farmacy
Booking a table at Farmacy is sure to earn you some bonus 'cool points' with the family – ahead of the curve much? Guilt-free indulgence is Farmacy's speciality – everything served is free from dairy, refined sugars, additives and chemicals. It's also the first London restaurant to serve CBD, which you can find in the homemade chocolates and infused in the welcome cocktail.
Oblix West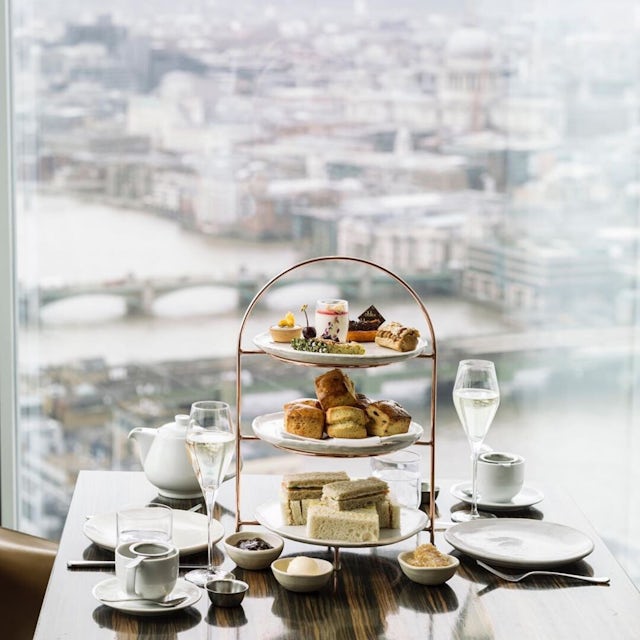 We couldn't create this list of London's best afternoon tea without including an one with a view. The afternoon tea at Oblix West is a traditional medley of sandwiches and sweet treats, complemented by 360º panoramic views. Great for: impressing relatives from out of town. Not so great for: anyone afraid of heights – you'll have to travel up to the Shard's thirty-second floor to enjoy afternoon tea at Oblix West. 
The Savoy
The Savoy's timeless offering was a winner in the best traditional tea category at the Afternoon Tea Awards in 2019. We're not sure how you become a judge, but that's one job we wouldn't mind delaying our retirement for. They seem to have perfected the balance of grandeur and elegance, without feeling stuffy or pretentious. Easily accessible from the best places ot visit in Waterloo and Charing Cross, afternoon tea at the Savoy is the perfect end to a stroll along the Thames. And once you're done with your scones and champagne, head back to your elegant home in Kensington to enjoy a post-indulgence nap.
Claridge's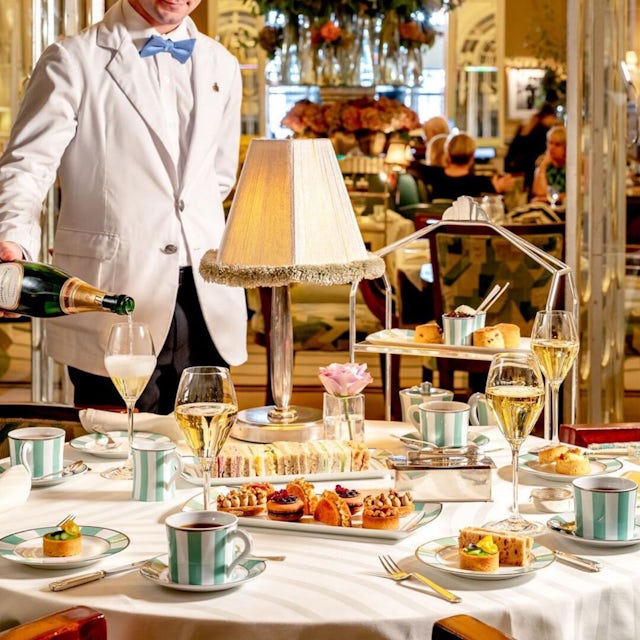 If longevity is the test of quality, then we can safely say that Claridge's is home to one of London's best afternoon teas. Served in the Foyer, the hotel's elegant art deco-inspired restaurant, this traditional afternoon tea has been delighting guests for over 150 years. The friendly staff will make you feel like family as soon as you walk through the door, so be sure to make the most out of their knowledgable recommendations. Stay in an equally luxurious setting like our home, Earl of Fitzroy.
Photo credits: Sketch London, The Dorchester, Farmacy, Oblix Restaurant, The Savoy, Claridges Hotel