If like us, you have a Pinterest board dedicated to your future home library, you're in the right place.
Get a little more inspiration from some of the most beautiful home libraries out there. These 13 homes are kitted out with creative cases and cosy corners. If you're not a big reader, these libraries may just tempt you to put down your phone and pick up one of your host's favourite reads. Even if they don't, let's face it, they're just lovely to look at: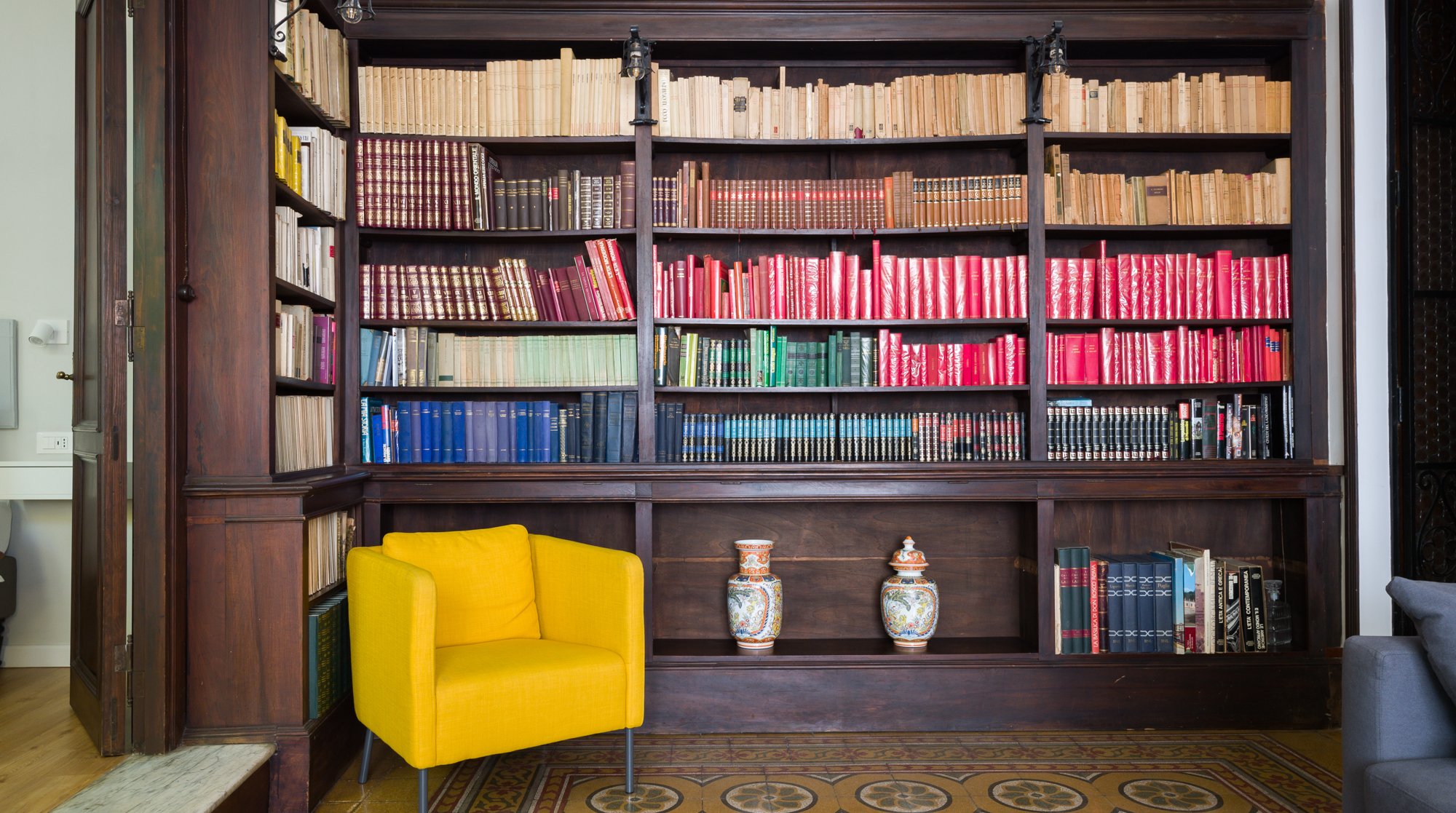 This stunning bookshelf is as beautiful as the home it lives in. The dark wooden panels contrast nicely with the patterned yellow floor tiles. Choose your book and settle into the plush bed with views of the adorable courtyard garden.
From £39 per person per night, sleeps 6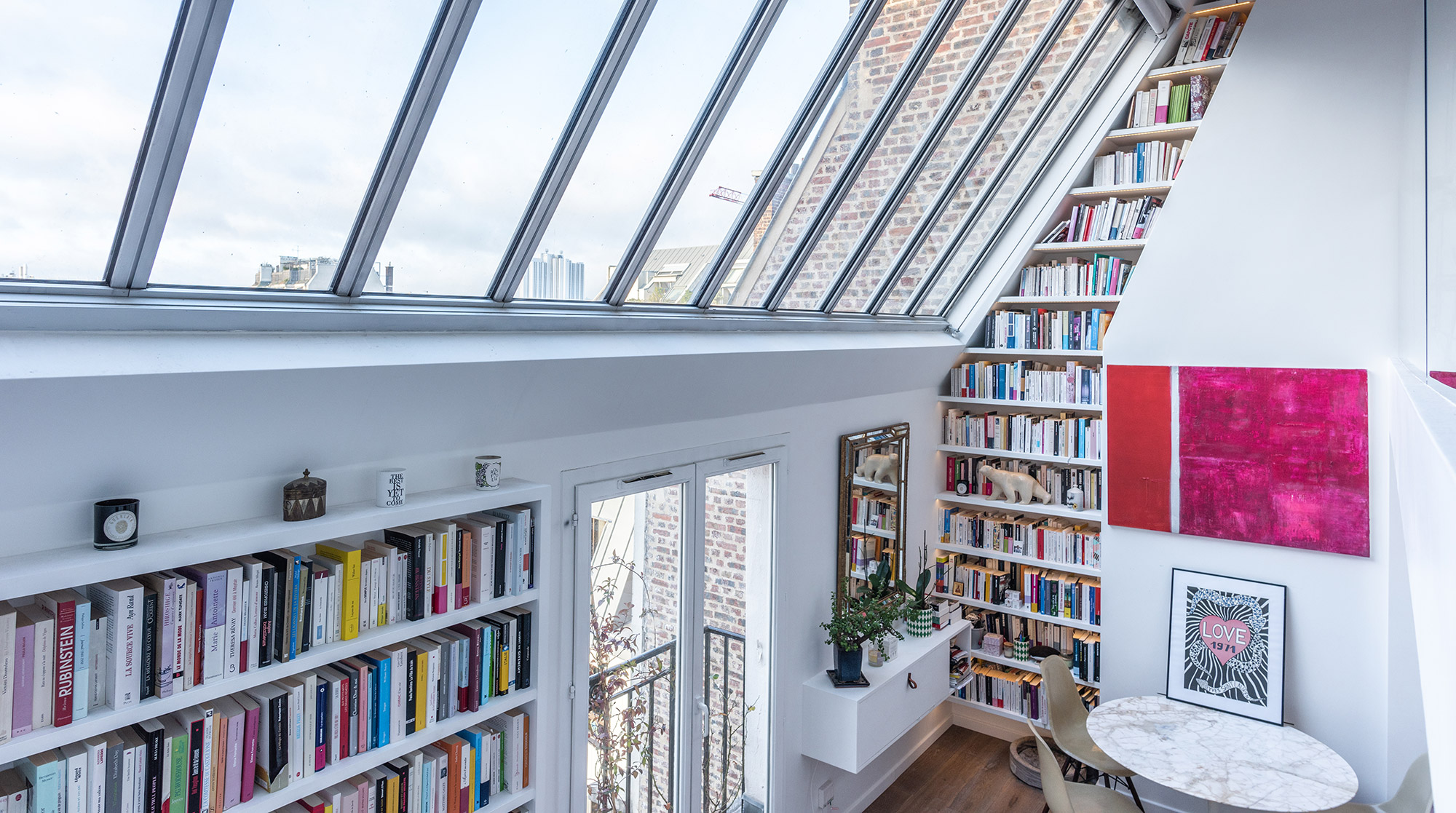 This home might just be every bookworm's dream. The host has cleverly designed the communal space to fit in as much literature as possible. And, there's a super snug nook right next to the roof terrace. Perfect to while an afternoon away with your favourite read.
From £105 per person per night, sleeps 3
Lovers of literature, welcome home. This cool Berlin loft comes kitted out with bookshelf brimming with great tomes. There's a tub for bath-time reading as well as an uber comfy sofa perfect for lounging on with a good story.
From £35 per person per night, sleeps 6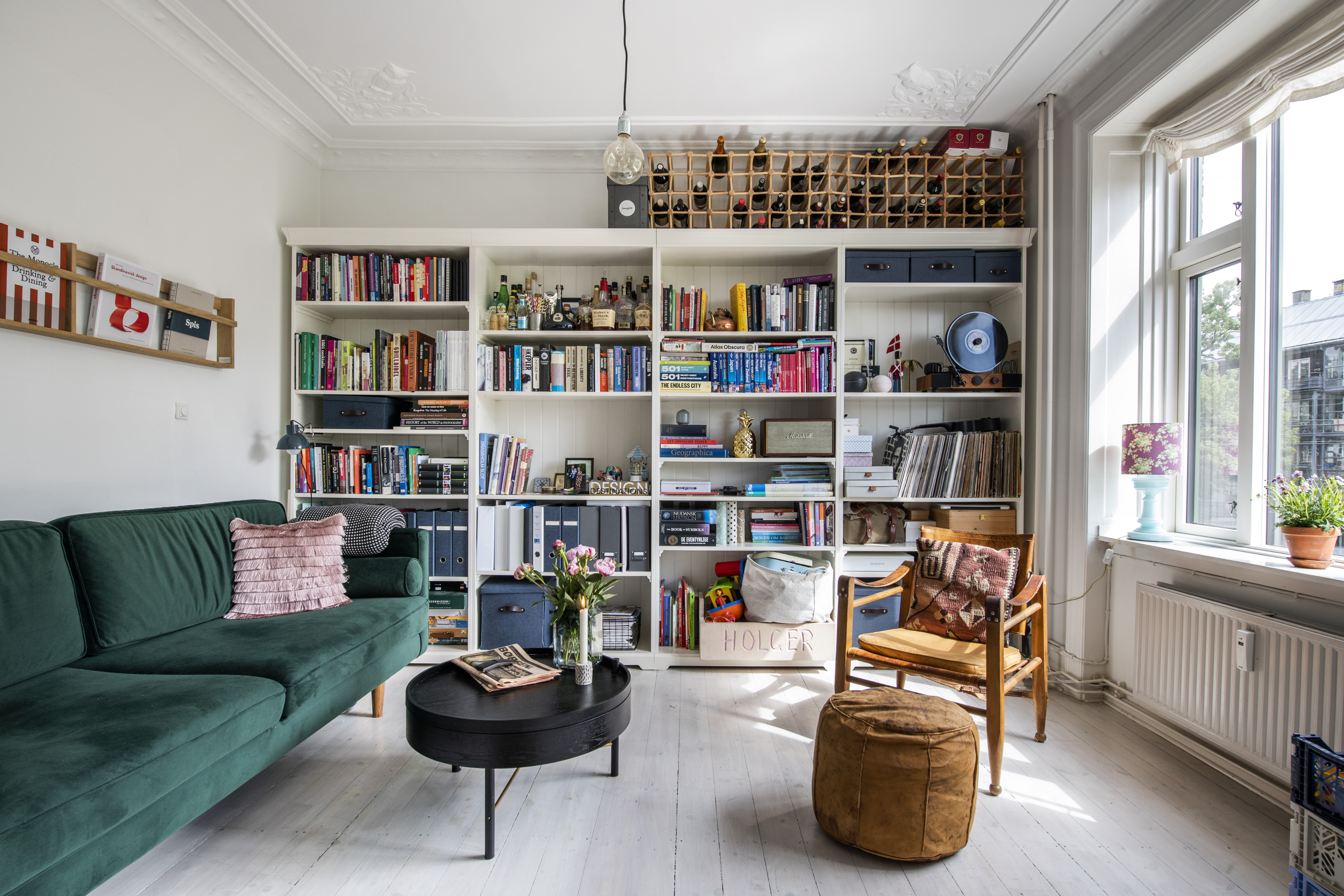 Possibly one of the homeliest homes on this list, Visionaries is also home to a bookshelf displaying the host's extensive collection of books and personal collectables. Settle into the sumptuous velvet sofa with your pick.
From £70 per person per night, sleeps 2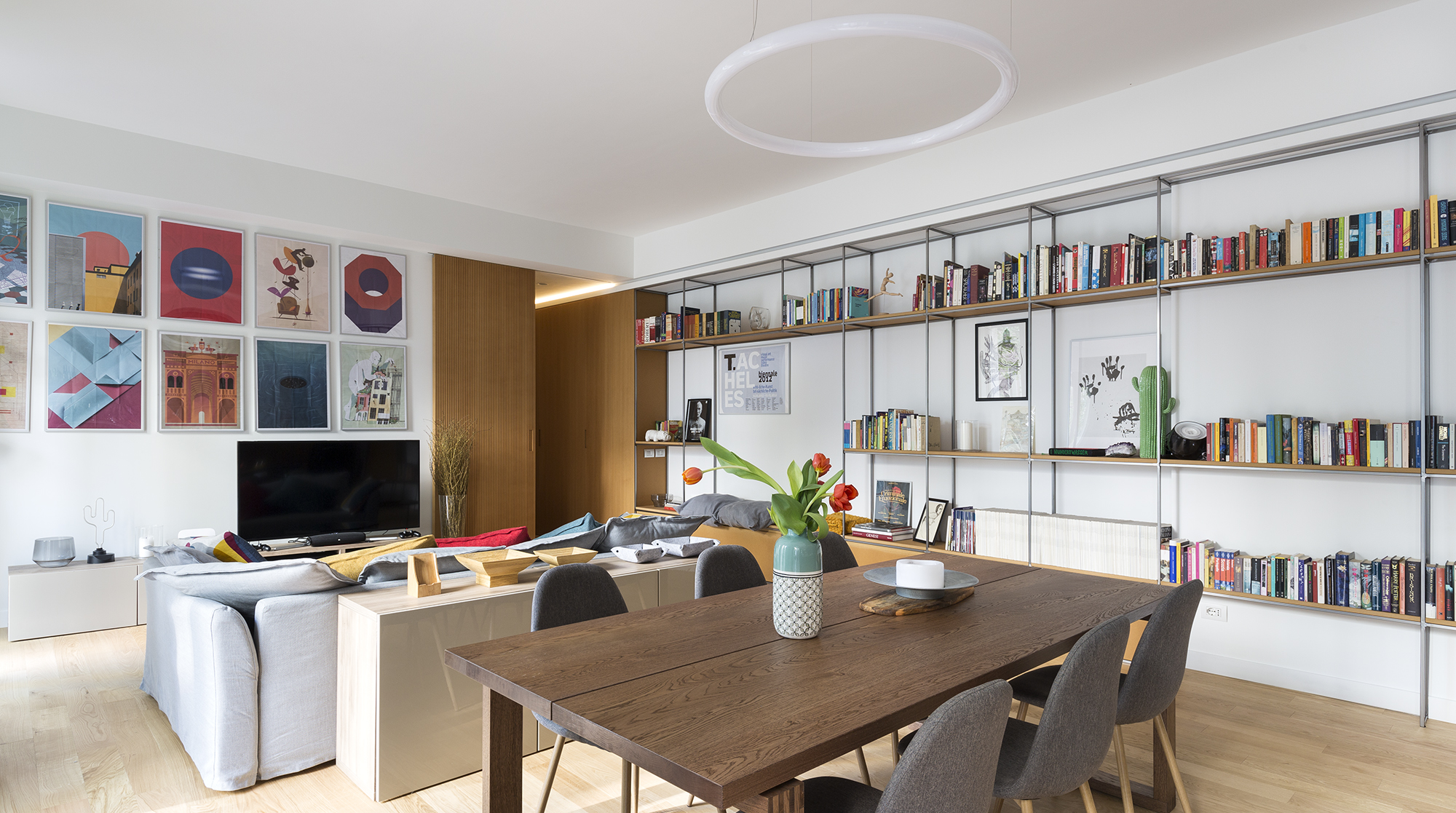 Relax in the naturally bright open-plan lounge of this two-bedroom apartment in Milan. Take your pick from the floor-to-ceiling bookcase that covers one entire wall. Your host has even built a cosy nook into this extensive home library, complete with blanket.
From £81 per person per night, sleeps 4
This home library makes such a statement, the entire home is named after it. We admire the innovative use of space too, with the bookshelf built into the staircase. Take your pick to the terrace to sunbathe while you read. It's all about multitasking after all.
From £89 per person per night, sleeps 8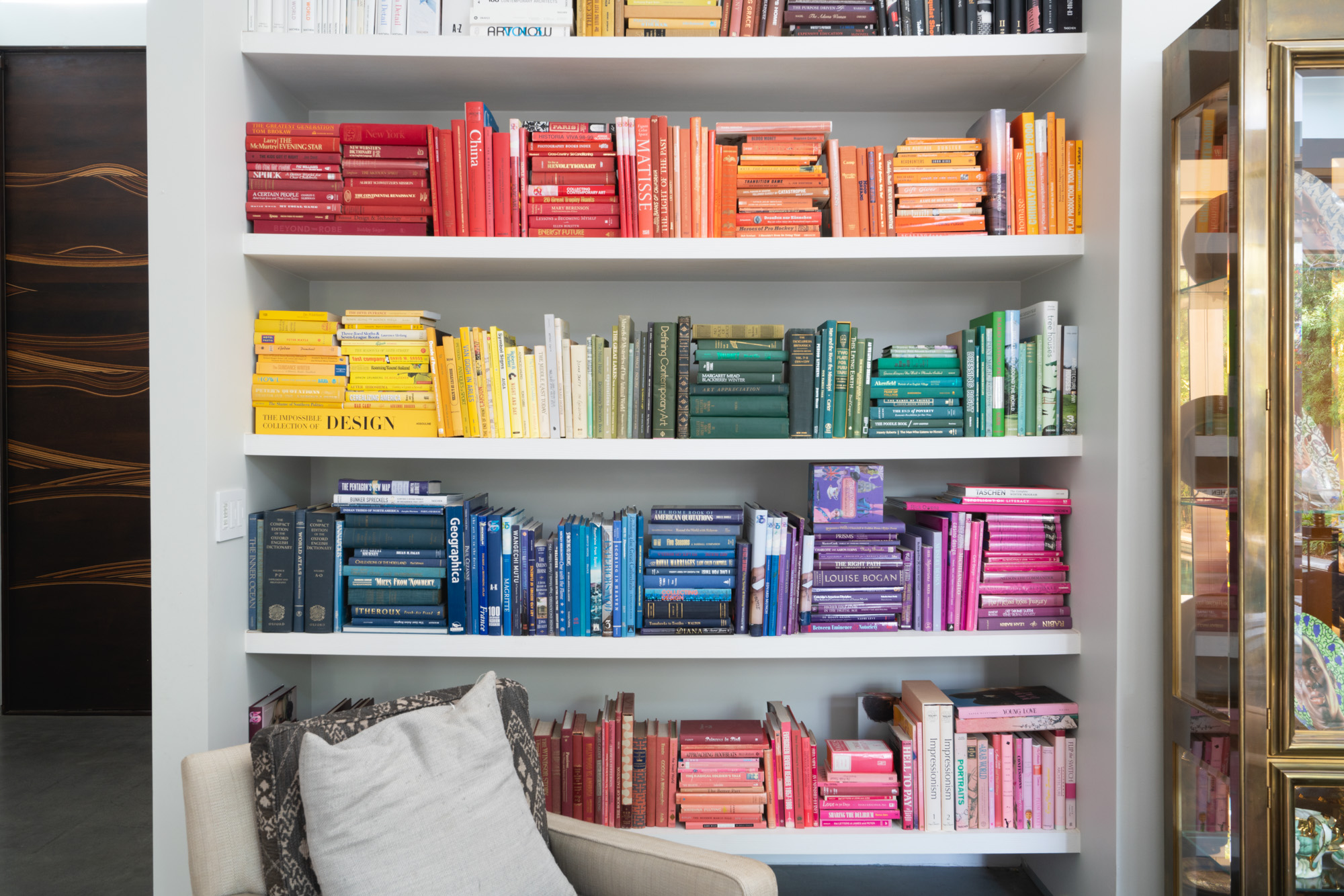 Every nook and cranny of this four-bedroom Venice home reflects the host's quirky personal style. Even the bookcase is organised by colour. If you can bring yourself to mess with the rainbow perfection, pick a read and enjoy it pool-side. Oh, and there's a mini-bookcase for the little ones too.
From £234 per person per night, sleeps 7
Sure, the bookcase in this Kensington home is impressive. But, it's the mammoth sofa arrangement in front of it makes it even more attractive. Select a book from the host's extensive collection and cosy up for the evening, in case our British weather disrupts your going out plans.
From £119 per person per night, sleeps 8
This Milan home is home to two dreamy bookcases. Now, we don't like to play favourites, but this may be the most good looking home library we've ever seen. Once you've stopped admiring the sight, settle into the grandfather chair with your pick.
From £64 per person per night, sleeps 6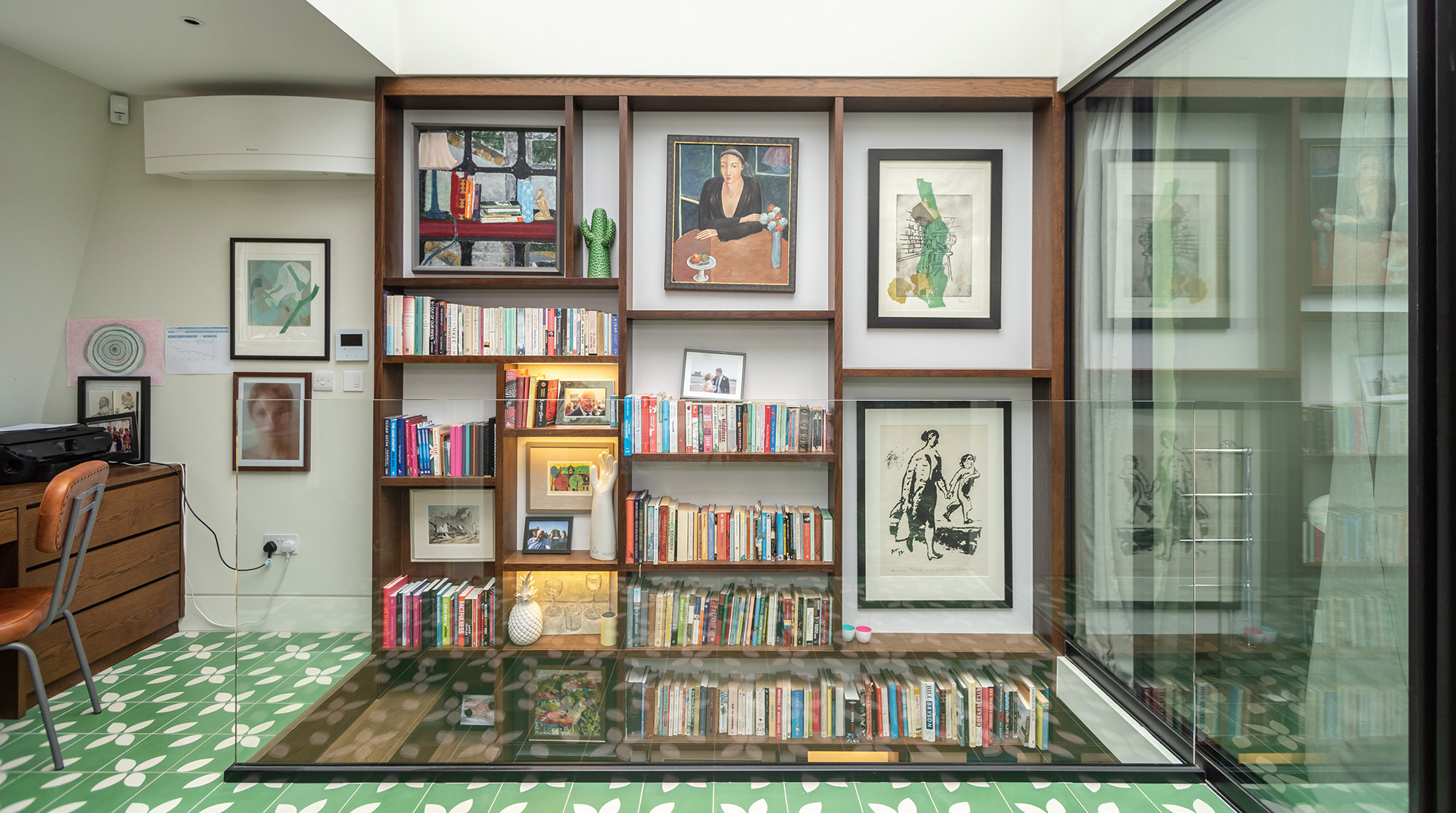 Love literature and art? You'll be well entertained in this four-bedroom central London home. Not only is the host's home library well-stocked, but they also have some pretty impressive artworks on display. Pick your read and where you want to plop across this spacious home's four floors.
From £100 per person per night, sleeps 8
This playful home is clearly designed by a super stylish fellow bookworm. Here, the books aren't just confined to the shelves. There are stacks of books strewn all over the place and plenty of comfy spots to settle into once you've made your selection.
From £200 per person per night, sleeps 4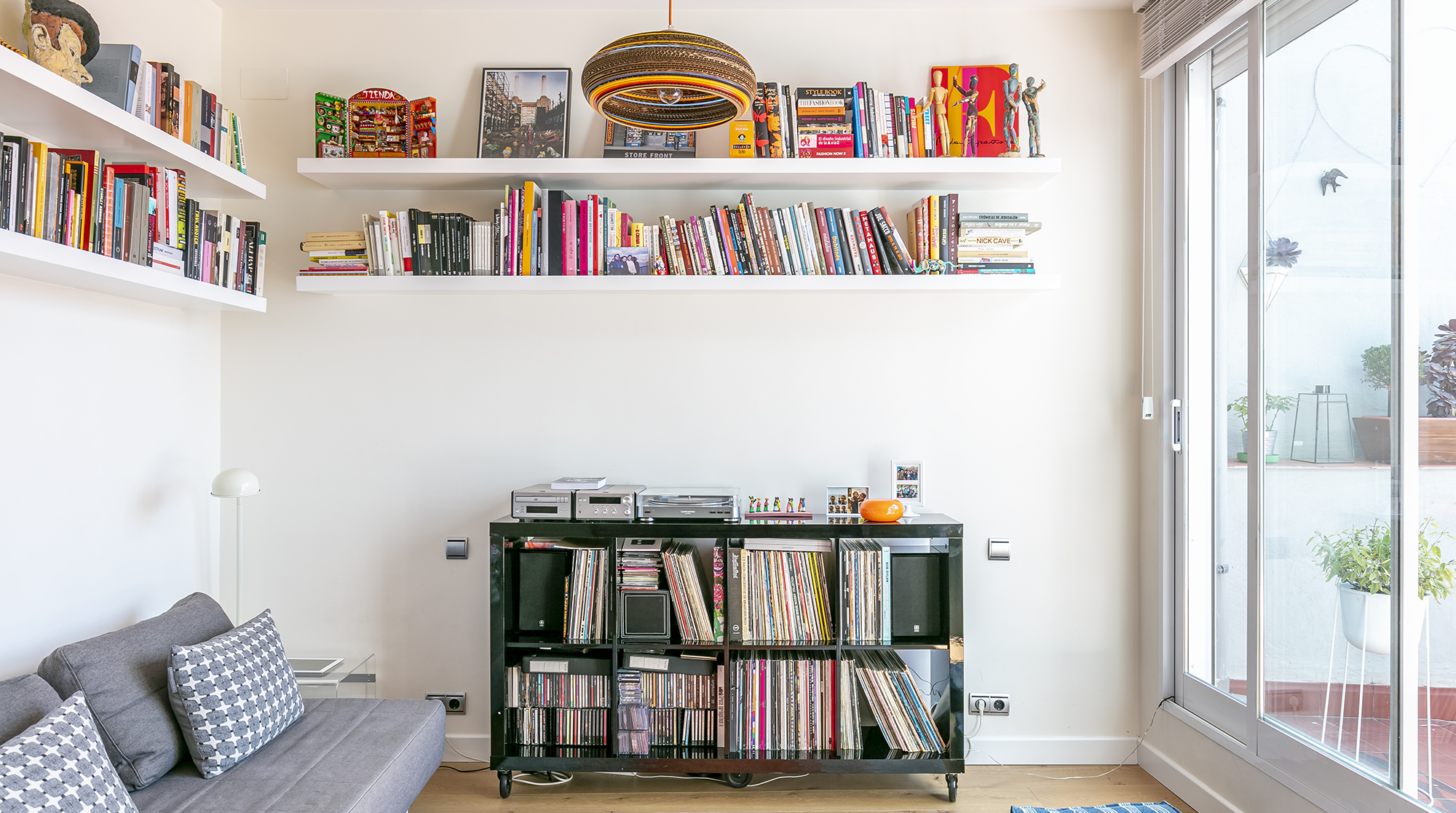 Retreat into this apartment in Madrid and you'll be struck by that instant home away from home vibe. This lived-in dwelling offers you an assortment of books from wall-mounted shelves. The flood of natural light from the glass sliding doors makes it easy to read them. Afterwards, head out into the private terrace to catch some of that Spanish sun.
From £71 per person per night, sleeps 3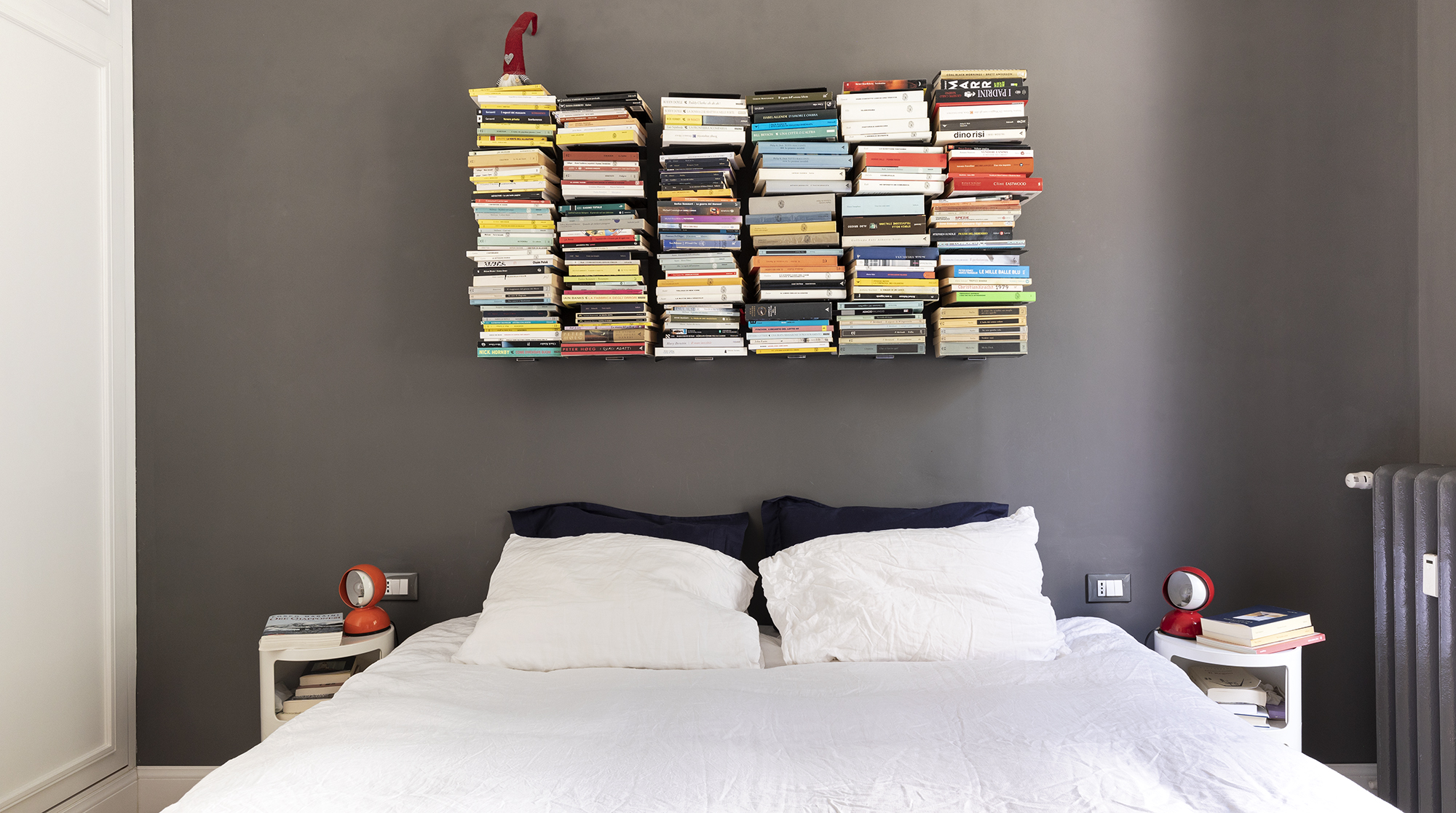 Bedtime readers, this one is for you. Just reach up and grab a book from the towering stack above your pillows to help ease you into a deep sleep. Careful not to let it fall over. And yes, that bed is just as comfortable as it looks.
From £55 per person per night, sleeps 4