Where to stay and what to do in Paris in December
Whether you want to spend Christmas in Paris, or you're looking for the best things to do in Paris in December, we've got you covered
~
The City of Lights actually gets even more illuminated in December (if you can believe it), and Christmas markets pop up in each arrondissement.
Decorations adorn the streets and there's a wonderful festive feel that permeates through the air - December in Paris is a magical experience.
Make the most of your Christmas Shopping in Paris
Let's get the important stuff out of the way. Shopping in Paris is essential during any season, but during Christmas, it becomes even more of a viewing pleasure - Christmas window displays are an artform.
Head to the Galeries Lafayettes, Printemps Haussmann, BHV Marais or Bon Marche in the 7th arrondissement for a display that will awe and inspire, both the little ones and adults alike.
What's even more enchanting is that some shop windows feature little theatre sets with animated figurines that are a sight to behold. Take a trip to a Parisian boutique and you'll find a treasure trove of chic gifting items that are bound to impress your family and friends on the big day.
Cire Trudon in Le Marais is a lovely shop to pop into, and one of their candles makes a fantastic Christmas gift.
Steeped in history, Cire Trudon was set up as a boutique in 1643 on the Rue Saint-Honore. They've supplied candles to the court of Louis XV, as well as some of the largest church parishes in the city.
Another lovely boutique can be found on the Left Bank at L'Officine Universelle Buly 1803.
This place is an head-to-toe shopping experience for beauty fanatics - experts in their field, this Parisian boutique is the place to go for your beauty requirements. They also offer gift personalisation with "calligraphy officers" to write a note for your loved one.
Visit the Christmas Markets
We can't talk about shopping in December without mentioning the glorious markets that sprout up throughout Paris during the festive period.
The most immediate way to gain some festive cheer, think hot mulled wine, roasted chestnuts and more holiday shopping at the Paris Christmas markets.
The markets are festooned with lights and decorations as well as visitations from the big man himself, Père Noel.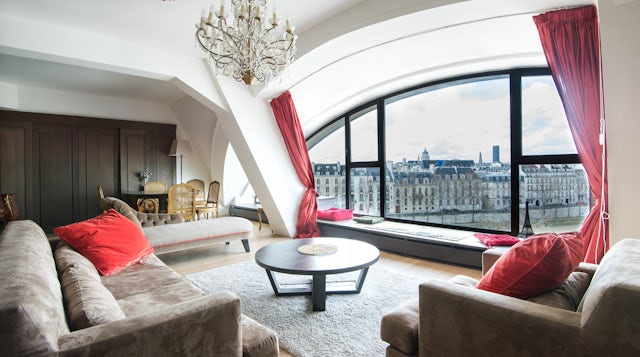 On average each year 15-20 markets appear during December, as well as pop up weekend markets so you really are spoilt for choice. We'd suggest opting for the following:
Marché de Noel Notre Dame, located on the Left Bank just across the Seine, with gothic Notre Dame as a stunning backdrop, this market feels pretty special. Best known for the quality art that's on offer. 
Les Halles Christmas Market, one of the largest in Paris, only surpassed by the market located by the Champs-Élysées. 
Place des Abbesses Market is a little smaller than the average, but this cute market is worth a whistle stop tour and is located near one of the most charming streets in Montmartre. Perfect when shopping for hand-knit scarves, one-of-a-kind fashions, and children's toys.
Saint-Germain-des-Prés Christmas Market, again a slightly smaller market but the place to go for luxury items. Think fine leather pocketbooks, beautifully crafted jewellery and exquisite handmade items. 
La Défense Marché de Noël, this market is massive and full to the brim with Christmas cliches - buckets of clementines, seasonal fruits, baked gingerbreads and Santa costumes. 
Champs-Élysées Christmas Market, if you only have time to visit one market in Paris, then you better earmark this one. The largest and most famous Christmas market, this place gets rammed. There's a huge carousel and glittering holiday lights to keep everyone amused. 
How to Spend December in Paris if you're a Foodie
One of the number one gastronomical destinations for foodies, Paris during December is littered with seasonal delights. There are several actual food events that take place before Christmas to help inspire and prepare you for the grand occasion.
Amoureusement Soupe (yes, a festival dedicated to soup) will definitely warm your cockles on a cold winter's day.
There's also the Noel Gourmand food exhibition that takes place from the 15th-18th December in the 13th Arrondissement near Gare d'Austerlitz. Expect an array of farmhouse cheeses, regional dishes and confectionary to whet your appetite before Christmas day has even arrived.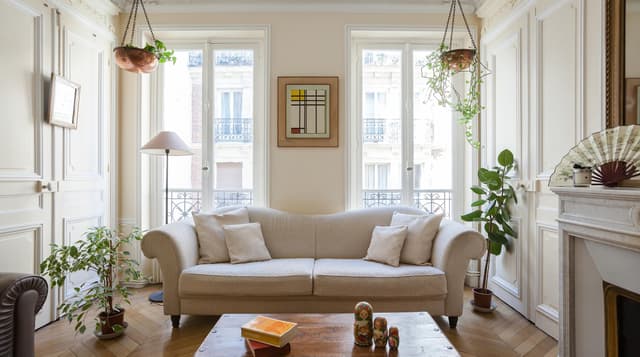 We can't talk about food without immediately following with wines.
During December, you can experience the first release of Beaujolais Nouveau wines, with most bistros and Parisian cafes offering them up to customers.
The wine obsessed can also rejoice in the knowledge that December hails the arrival of both the Salon des Vins des Vignerons Indépendants (Independent Wine Producers Fair and the Festival of Great Wines known as the Grand Tasting.
What better time to be merry than in December we say? This takes place from 30 November to 4 December in the Paris Expo at the Porte de Versailles, and 1st and 2nd December at the Carrousel du Louvre respectively.
See the Lights
December in Paris is a very special time, with the illumination of major monuments around the capital and beautiful decorations all over the city. You can't visit Paris in December without a trip to the Champs-Elysées.
With giant glowing fir trees abound, decked in ornate decorations and lights stretching from the Place de l'Etoile around the Arc de Triomphe to the Place de la Concorde - Paris is truly magical to behold.
It's also worth checking out Place Vendôme - the gorgeous square is lit up and looks like a fairytale. Stop off at the Ritz for a spot of warming tea and then stroll around the square to soak up the beauty.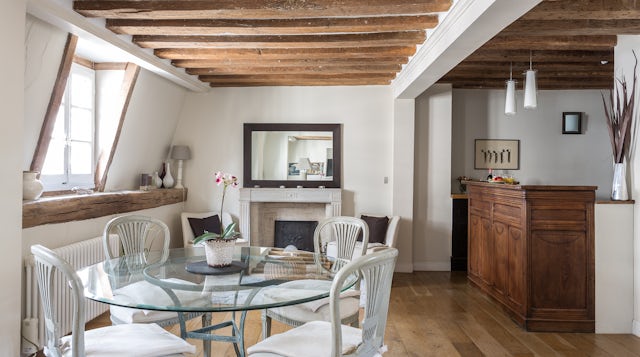 When talking about Fairytale Kingdoms, we can't forget the original and arguably the best - Disneyland. If you have the time and inclination, head to Disneyland Paris for a huge dose of festive fun that will make you feel giddy with excitement whatever your age.
The Disneyland Enchanted Christmas takes place from 10th November to the 6th January and promises to be the merriest of merry places - sacre bleu!