Find expert tips, here on Plum Guide. From where to stay, what to eat, and what to see in some of the world's finest cities. Find expert-approved homes too: Plum Guide is a collection of the very best vacation rentals in the world, approved by our expert Home Critics after a rigorous 150 point test.
There's so much to do in Paris, it's impossible to squeeze it all into a few days. However, it is possible to have a tantalising taste of the City of Light over a long weekend. Get lost down cobbled streets, sip un petit café on a café terrace, marvel at old master paintings or find eclectic souvenirs at the flea market, here are our top tips on how to spend a long weekend in Paris.
Remember, as the famous saying goes, "we'll always have Paris," so savour the moment and save some things to do on your next trip!
Friday
After you've dropped your luggage off at your accommodation, hop on the Métro or hoof over to the Latin Quarter. Here you'll find the city's most famous English language bookshop, Shakespeare and Company.
Pop inside for a copy of a classic Paris book, like Hemingway's A Moveable Feast, then get ready to create your own mobile feast around the city. The legendary bookstore also has a little café where you can get a takeaway coffee and vegan snack to accompany your stroll.
From here, you can cross the Seine onto Île-de-la-Cité to pay homage to Notre Dame, undergoing restoration after its tragic fire in April 2019. As you can't currently go inside the cathedral, get a different perspective of the Gothic era at the nearby Sainte-Chapelle, a 13th-century royal chapel encased in jaw-droppingly gorgeous stained glass.
Next door to it, history fans might also like to visit the Conciergerie, a former palace turned prison turned museum. A tour of it will take you by the cell of its famous inmate, Queen Marie Antoinette, which wasn't such a bad place to await her harrowing fate at the guillotine!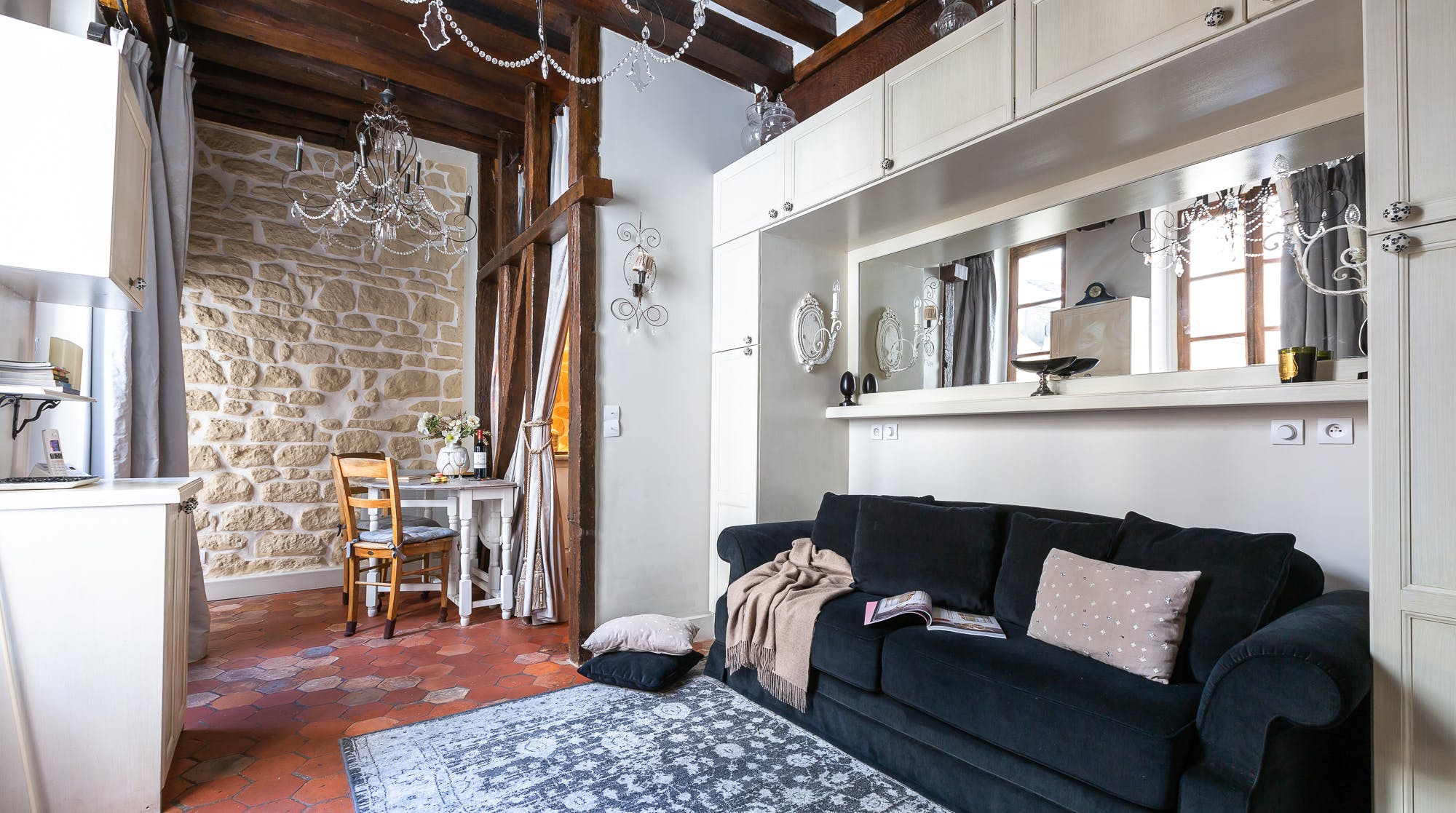 Work your way back to the east end of the island and Paris' second inhabited island, Île Saint Louis. On the Saint-Louis bridge, stop to admire its impressive view of the Right Bank and the huge Hotel de Ville building, Paris' city hall.
You can take a little gander into the chic boutiques of rue Saint-Louis en l'Île or, if you're feeling peckish, carry on across the Pont Louis-Philippe to the gushingly charming rue des Barres, where you can choose from several eateries.
Delight your palate with veal tartare with truffle caviar at the Belle Epoque era Chez Julien, Nibble on a quiche or salad on the relaxed terrace of L'Ebouillanté or dig into a steak-frites at the typical Parisian bistro the Café-Restaurant Louis Philippe.
Contently refuelled, take the stairs down to the river for a leisurely amble along the Park Rives de Seine. The closure of two expressways along the Seine and their conversion into "parks" have allowed pedestrians to walk, on both sides of the river, from Bastille all the way to la Tour Eiffel.
You don't have to go all that way to admire views of la Dame de Fer, you'll start catching glimpses of the world's most famous tower after the Pont au Change. Depending on how far you stroll, you'll be able to admire a number of other top sites in Paris from this advantageous perspective including the Pantheon, Notre Dame, the Conciergerie, the Louvre, the Musée d'Orsay and some pretty spectacular bridges.
The walkways also have a range of bars and eateries and thus you might want to end your stroll at the "Les Berges" section of the promenade. At the base of the glitzy Pont Alexandre III, you'll find the lively outdoor bar-restaurants of Rosa Bonheur sur Seine and Faust. The fun ambience might coerce you into parking here for the rest of the night, the twinkling Eiffel Tower in the distance, may also help.
Alternatively, climb back up to street level around Le Pont des Arts. It's no longer covered in love locks, but it boasts soaring vistas of the city in both directions. From here, wander through the courtyards of the Louvre and over to the Palais Royal, where you can lap up some late afternoon rays in this secret garden, pick through vintage Chanels and Diors at the Didier Ludot shops or get a high quality caffeine fix at Café Kitsune, which also has some cool Parisian clothing items and accessories in its store.
WHERE TO STAY: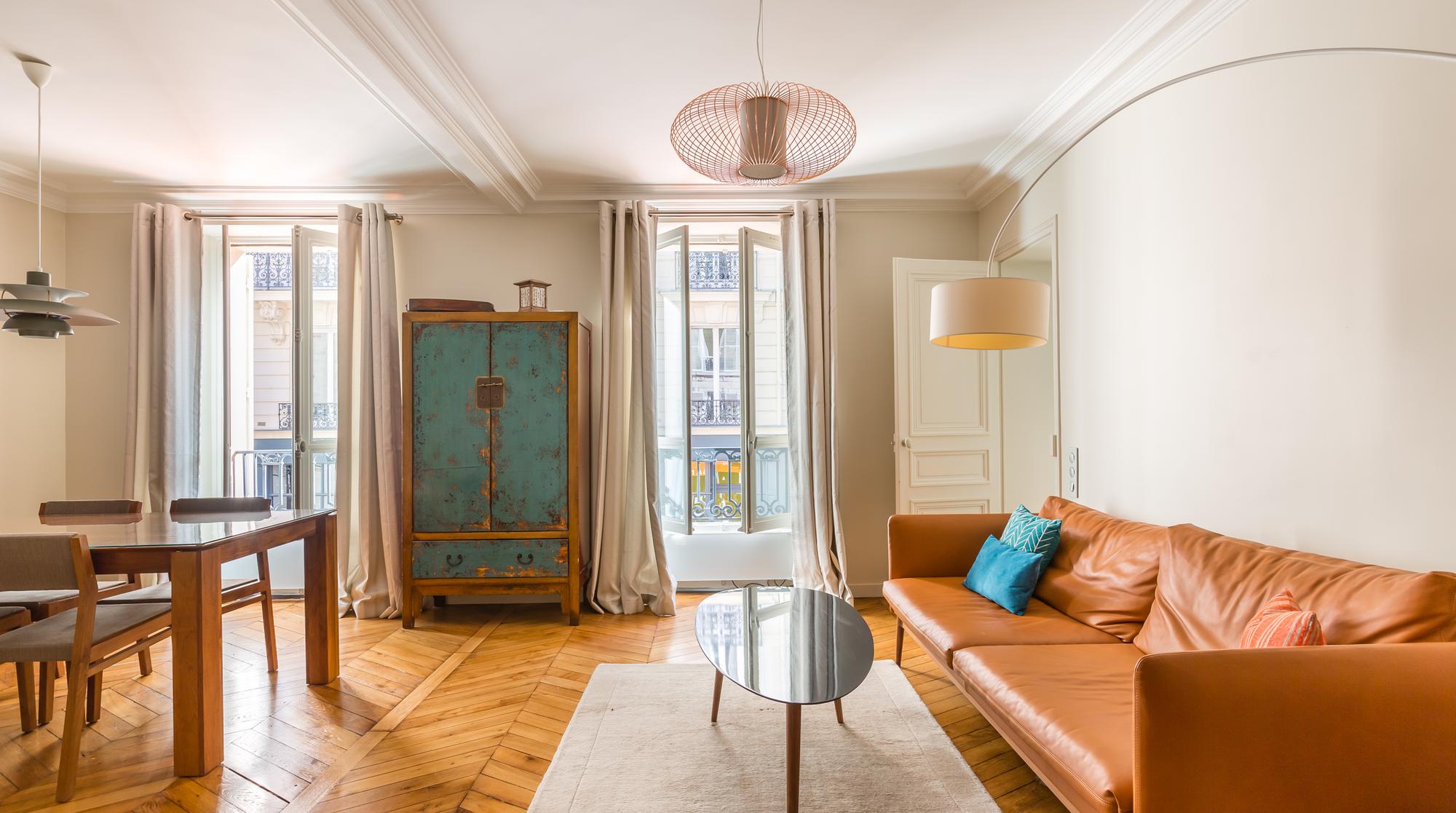 You can browse more refined boutiques in the picturesque Galerie Vivienne, a 19th-century covered passageway situated north of the Palais Royal. Make a nod to Louis XIV, who presides over the posh Place des Victoires, on your way over to rue Montorgueil. This oh so Parisian market street which once led to the now defunct central food market at Les Halles still has a great variety of food shops.
Among these is Stohrs, the oldest pastry shop in Paris. Let yourself indulge in their speciality, le baba au rhum (remember, holiday calories don't count!). The street is particularly buzzing late afternoon/early evening, so grab a seat on one of its many terraces and sip away on un verre de vin or pint de bière while watching the stylish locals saunter to their Friday evening plans.
You don't have to go far to carry on with your own Friday evening as the area around the former market has been experiencing something of a culinary Renaissance. For a modern take on traditional French, there's Champeaux, Alain Ducasse's neo-brasserie in the Forum Les Halles shopping mall, or Chez la Vielle, a historic restaurant that was saved from closure by American chef Daniel Rose, known for shaking up the Paris dining scene with his inventive restaurant Spring (now closed).
For a classy meal on a budget, go to Le Petit Bouillon Pharamond, a restaurant dating back to the 1800s and the latest in a wave of revived "bouillons" restaurants serving French classics at very reasonable prices.
Fear not if frog legs and snails aren't your thing, the area is also a hub for Paris' contemporary food scene. You can sample palate-popping, inventive market-based cuisine at Pirouette or French-Columbian fusion small plates within the setting of a beautifully refurbished bistro at Margus.
Not ready to go to bed? Have a seductive after-dinner drink or two at one of the hip hidden bars in the area, such as the Experimental Cocktail Club.
Saturday
With its 1,600+ bakeries, there's no better place for a breakfast on the go than Paris. That said, the city also has some notable eat-in breakfast spots. Near the Louvre you can egg it up at Baguett's Cafe, around Les Halles enjoy a guilt-free fashionista brekkie at Marcelle or, if you're prepared to hike up to the Canal Saint Martin and wait in line, you won't be disappointed with the killer breakfasts of Hollybelly, now with two locations on rue Lucien Sampaix.
Well fed, spend the morning taking in some culture, but don't worry if you're not a museum-goer, there are various ways of doing this. If you haven't been to Paris before, you may need to make a prerequisite visit to either the Louvre or the Musee d'Orsay. Already done those two? No problem, Paris has dozens of fascinating smaller museums. Ponder The Thinker at the Rodin Museum, contemplate Monet's waterlilies at the Orangerie or enter the whimsical world of symbolist painter Gustave Moreau at his former studio-home.
If you'd rather be outdoors, you can peruse centuries of French decorative arts whilst wandering the stands of Le Marché aux Puces de Saint-Ouen. At the northern edge of Paris is the world's largest flea market, a treasure trove of quirky finds.
You don't have to return to central Paris for lunch, that is, if you can manage to track down Chez Louisette, something of a time warp with traditional French dishes served with Edith Piaf singalongs, or Ma Cocotte, a more stylish option decorated by Philippe Stark with items he assembled from around the market.
Hop over to the Left Bank for an afternoon of wanderings around Saint Germain. The whole area is filled with great boutiques, but be sure to check the price tags before going up to the cash desk. Without having to pull out your pocketbook at all you can peruse the art galleries and antique shops that populate the streets north of Boulevard Saint Germain. Rue de Bac is the place to go for foodies, home to some of Paris' top food purveyors, the peculiar yet cool taxidermy shop Deyrolle, and Beaupassage, a collection of food shops and restaurants by award-winning and Michelin-starred chefs.
When your feet start begging you for a break, you could treat yourself to an overpriced coffee at the mythical Les Deux Magots and Café de Flore or have a more reasonably priced one at nearby Le Bonaparte or Café de la Mairie, overlooking the striking Place Saint-Sulpice.
You can also settle into one of the classic green chairs of the Luxembourg Garden, before, during or after exploring this favourite park of the Left Bank. Make sure you track down the gorgeous Medici Fountain located on the east of the large Luxembourg Palais, today home to the French Senate.
WHERE TO STAY: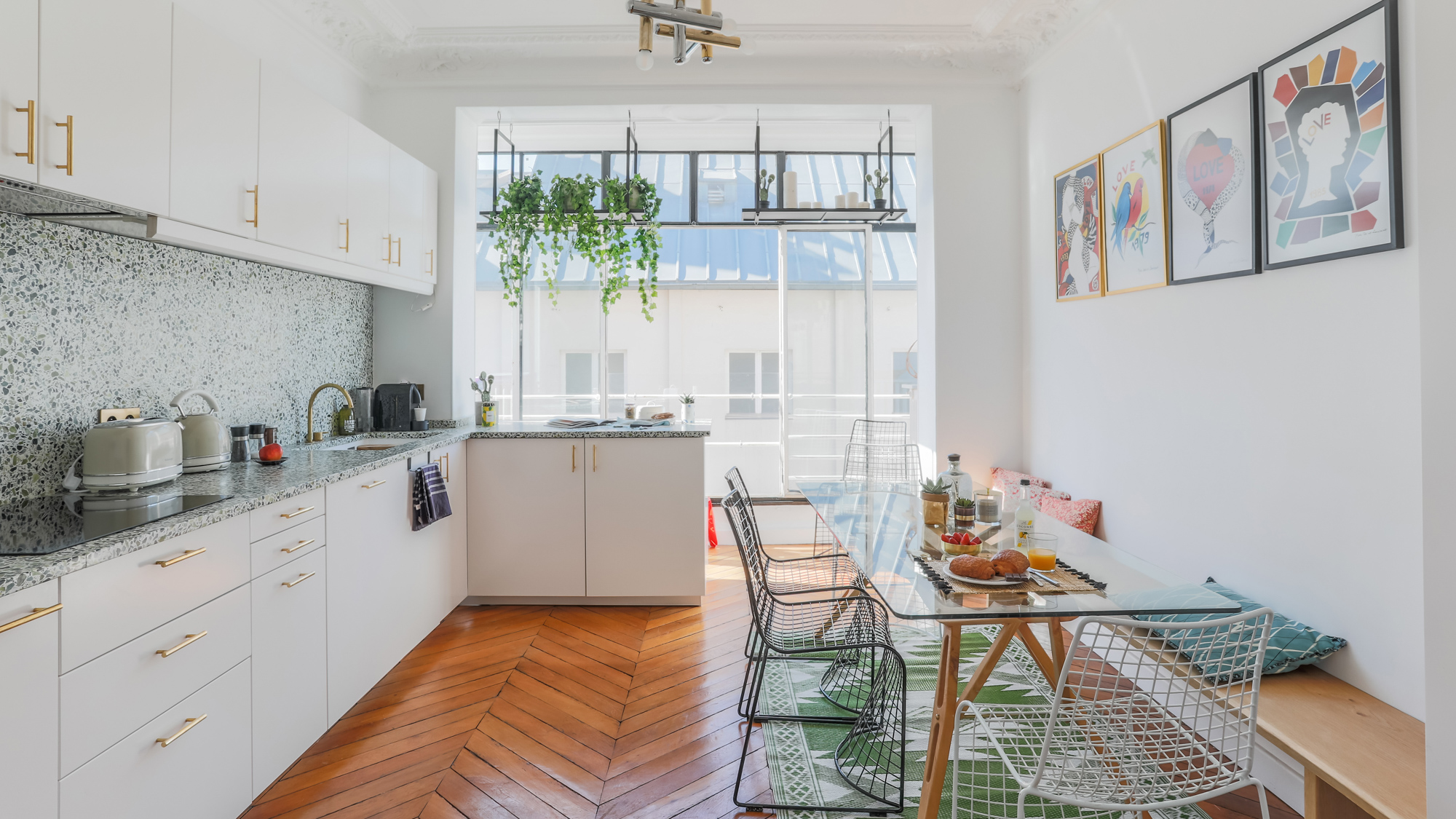 By now it'll surely be apéro hour, time to find a terrace for a sacred Parisian before dinner drink. You can sip on craft beer and cool cocktails across from the park at the friendly and hip Treize au Jardin (where you can also get a delicious breakfast and lunch). Or meander north to the bustling Rue de Buci. It's packed with cafés, but our favourites are Le Bar du Marché and the flower-overload Maison Sauvage.
Here you'll be perfectly positioned for dinner around the corner at Semilla, serving exceptional market based cuisine (reserve in advance), or the Bistrot Ernest, the cosy casual neighbourhood hangout of the local gallery owners. If you're looking for a chicer option in the area then there's Alcazar, whose ambience heats up over the course of the night. If you're ready to move on all you need to do is go a few doors down the street to the trendy Prescription Cocktail Bar.
Not quite ready to call it a night? Then hop on the Métro or Uber it up to SoPi, the hip nightlife hub south of Place Pigalle. This is particularly concentrated around Avenue Frochot, where you'll find cool cocktail bars including Lulu White, Glass, Dirty Dick, Lipstick. Who said you only needed one nightcap? Bar hop your way along the street.
WHERE TO STAY: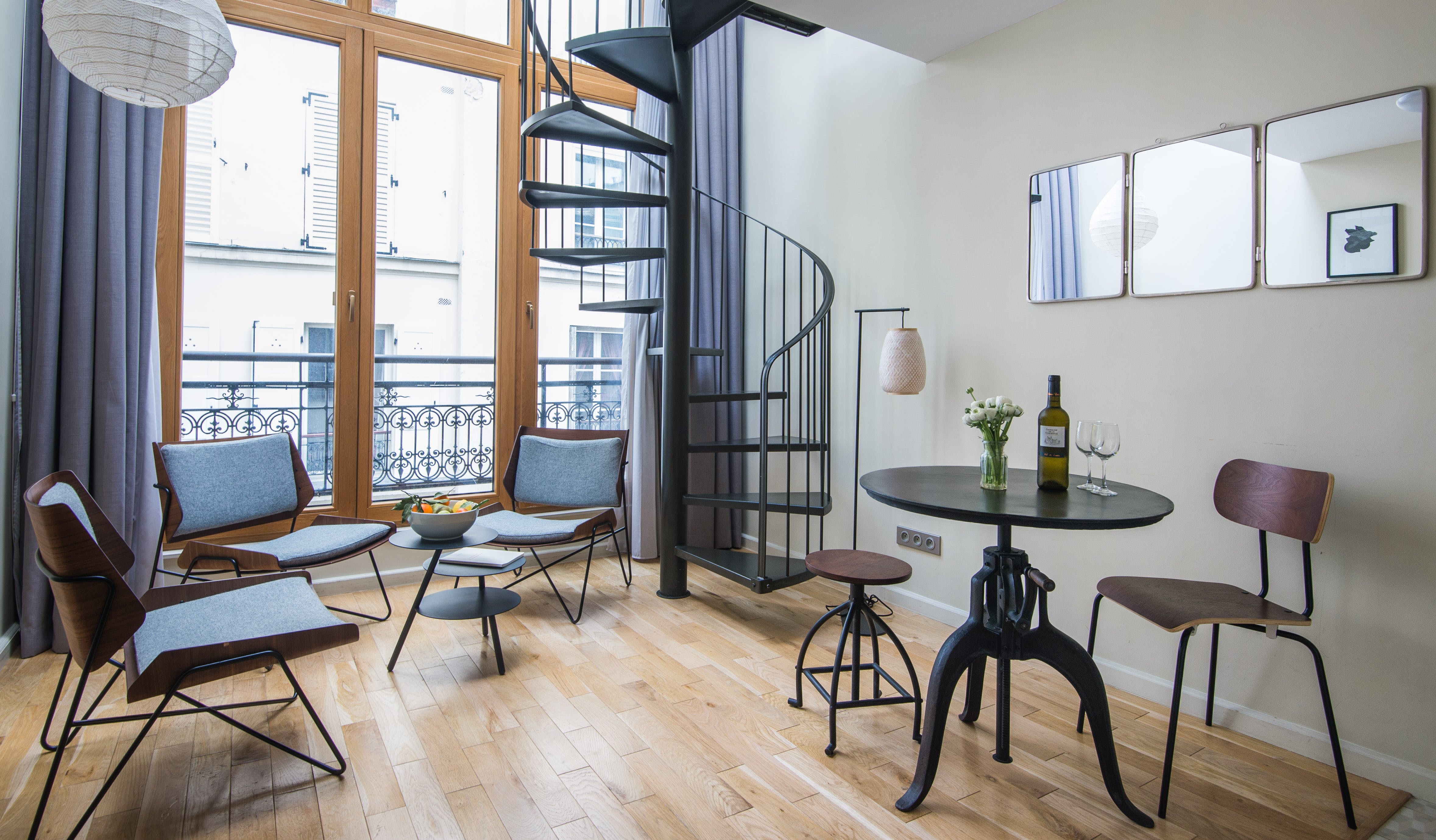 Sunday
Visiting a typical Parisian market may have come up in your planning of how to spend a long weekend in Paris and that's the perfect way to start your Sunday. Make your way over to the Marché Bastille, which is not only conveniently located, but also one of Paris' best open air markets. Here, you can forage picnic supplies from its stands piled high in seasonal produce, blissfully unpasteurized cheese, sinful foie gras, countryside patés and much more.
The market is a stone's throw away from the Marais, one of the trendiest and most charming areas of Paris. The heart of aristocratic Paris from the mid 1500s to early 1700s, most of the area's private mansions have since been converted into museums.
The most famous of these is the Picasso Museum, nevertheless, notable mentions also go to the Musée Cognacq-Jay, displaying art from the 18th century, the Musée de la Chasse et de la Nature, the funky hunting and nature museum and the Museum of Art and History of Judaism. For some contemporary art stop in at the Centre Culturel Suédois, which hosts temporary exhibits of Swedish artists as well as an alluring courtyard café.
Along with these cultural venues, you'll inevitably come across elegant squares, peaceful gardens and clothing and design boutiques (many of which are open on Sundays), so you might not even notice the clock ticking towards or even past lunchtime.
Depending on where you are, you can find a patch of grass or a bench for your picnic lunch in the Square du Temple, Place des Vosges, the hidden Jardin des Rosiers-Joseph Migneret or continue north to the Canal Saint Martin.
If you hadn't collected picnic supplies at the market, there are plenty of good lunch spots in the district such as the traditional bistro Au Petit Fer à Cheval, the highly coveted crêperie Breizh Café or Le Loir dans la Théière, a tea salon serving light lunch fare and decadent desserts. For something more casual you can wait in line for a famous falafel sandwich at L'As du Fallafel on Rue des Rosiers or combine lunch and shopping at the café of the concept store Merci.
WHERE TO STAY: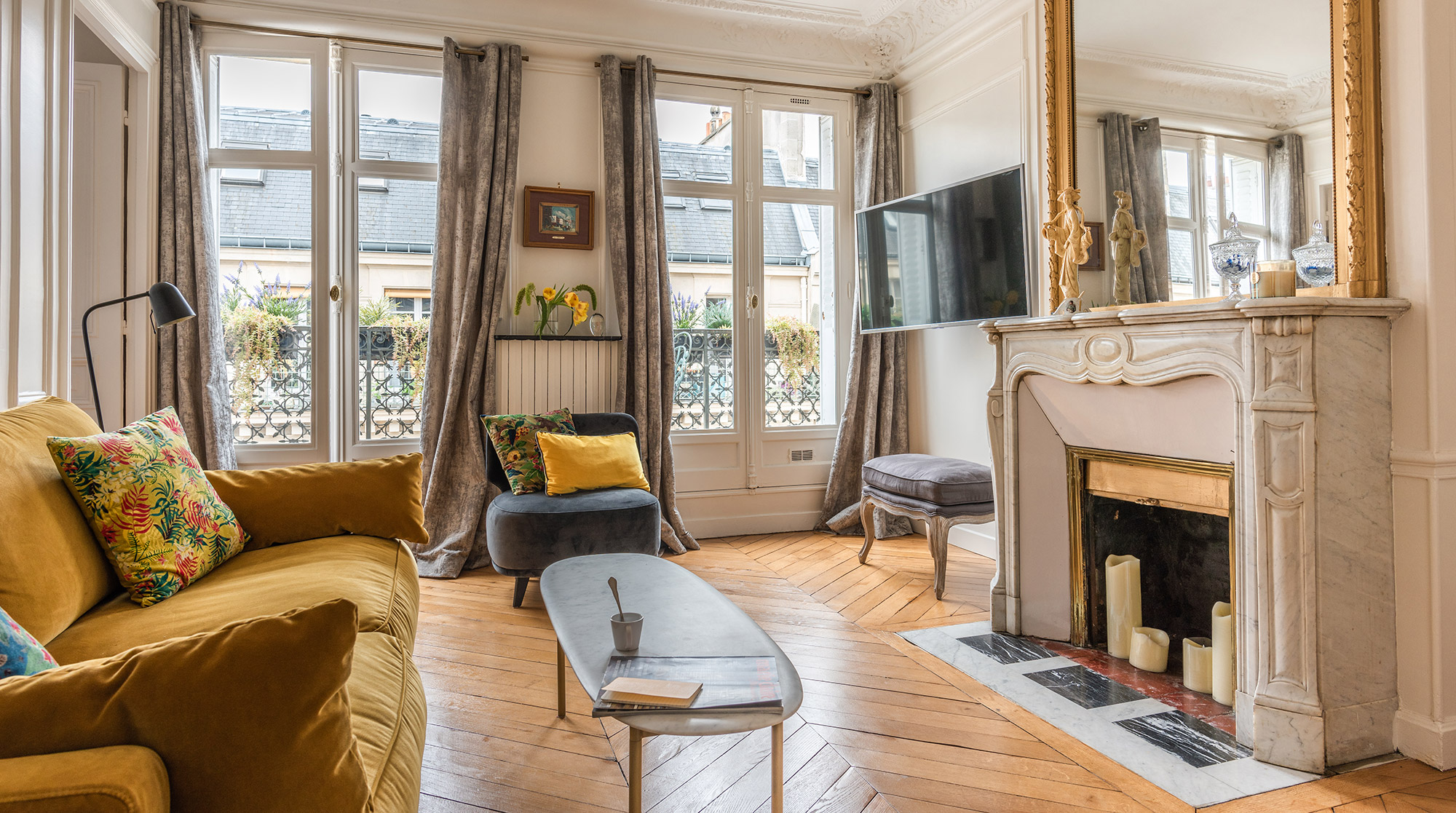 If you hadn't set up your picnic on the Canal Saint Martin, make your way towards this alternative body of water to the Seine. The canal is bordered by cool shops, street art and is simply a great place to stroll. The canal might seem to come to an end at Métro Jaures, however, it continues on the other side of this busy intersection and becomes the Canal de l'Ourcq.
Before embarking down it, rest your feet over a refreshing beer or "Capo" Spritz on the terrace of Gustu, a cool contemporary Corsican eatery found in the Rotonde building at the start of the canal (they also make tempting pizzas and Corsican snacks). Further down the canal, you'll find boat rentals, locals hanging out or playing petique, the Paname Brewing Company and the funky Pavillon des Canaux, a bar-restaurant in an old lock keeper's house.
WHERE TO STAY: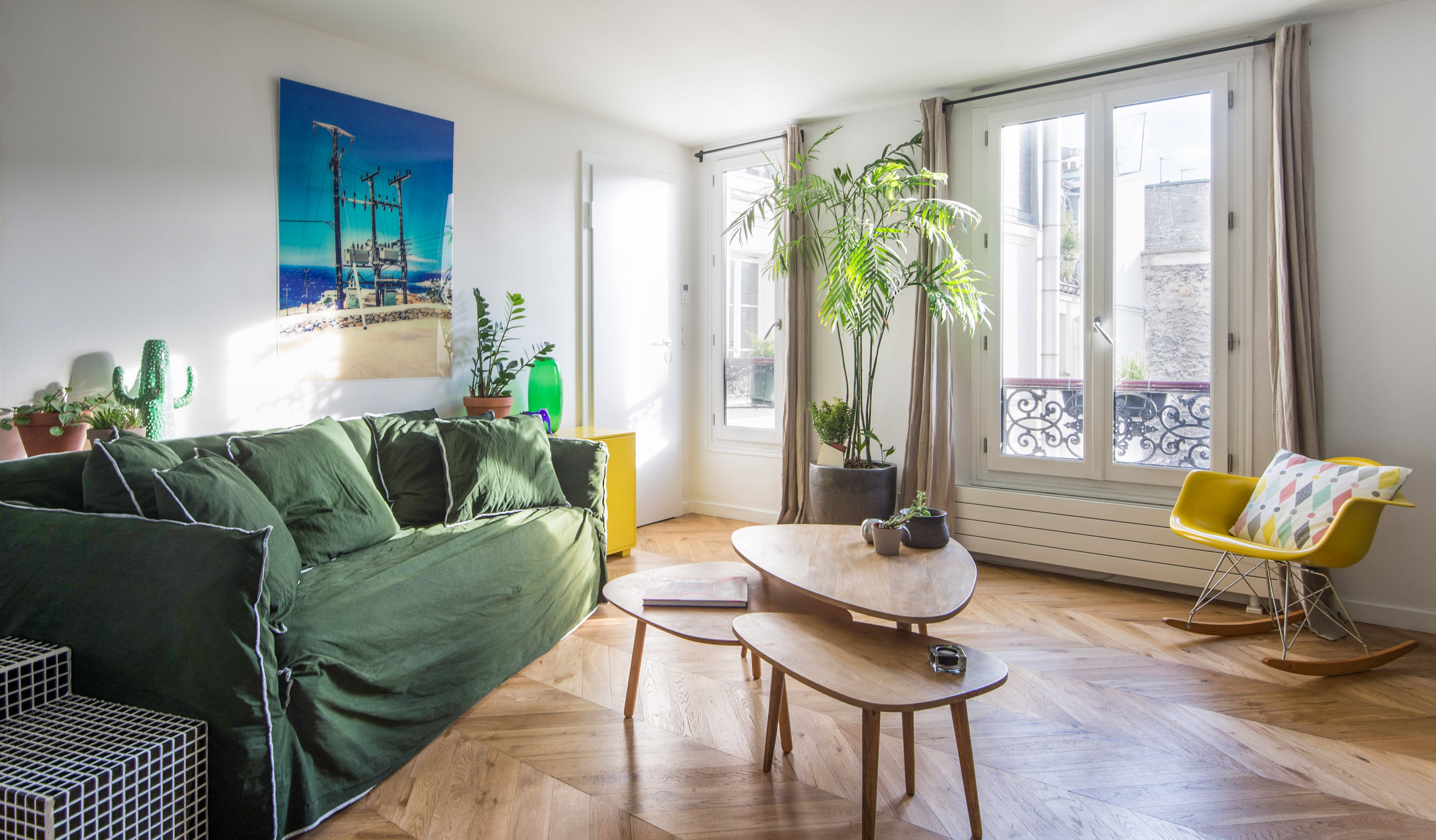 Looking to end your stay on a more typically Parisian note? Then jump on the Métro a few stations over to Montmartre, which is particularly bustling on Sundays. The centre of Bohemian Paris of the late 19th and early 20th century, it's popular with both tourists and Parisians because, like the Marais, many of its shops are open on Sundays. These are concentrated along rue des Abbesses, although you'll find more original items in the shops on rue Durantin and rue des Martyrs.
You can cheers to your perfect long weekend in Paris with the backdrop of the city from the rooftop bar of the Terrass hotel or save some euros by picking up some drinks for your own apéro overlooking Paris from the park in front of Sacré-Coeur.