Find expert tips, here on Plum Guide. From where to stay, what to eat, and what to see in some of the world's finest cities. Find expert-approved homes too: Plum Guide is a collection of the very best vacation rentals in the world, approved by our expert Home Critics after a rigorous 150 point test.
Berlin is truly a city of contrasts. It's a European capital with the mass appeal of a major city yet can sometimes feel much smaller and more manageable. That's because Berlin has so many distinct neighbourhoods, each boasting a unique look and feel.
Whether exploring bohemian Mitte and its shops and eateries or honing in on the history surrounding the East Side Gallery and other politically-charged street art centred in Kreuzberg area, Berlin is like an onion. Just when you think you've seen enough, it reveals yet another layer of itself.
Friday
Kick off your first day in Berlin with a visit to Alexanderplatz. Located in the central Mitte district, the square is named after former Russian Tsar, Alexander I. Not only is Alexanderplatz one of Berlin's major commercial areas—more than 350,000 people visit this iconic square daily—there are also several attractions located here like the Fernsehturm (TV tower) and the Nikolai Quarter.
Take a good look at the world clock in Alexanderplatz. It's pretty huge (stands 10 meters, to be exact), so there's really no chance of missing it. The clock was erected in 1969 during the GDR regime and designed by Erich John. The structure has 24 sides and each side corresponds to the 24 different time zones around the world. The solar system is also illustrated here; the balls you see rotating are meant to be our planets.
Rotes Rathaus (Red Town Hall), is another iconic landmark to check out in Alexanderplatz. The building, which earned its name because of the reddish brick it's built with, is the seat of the Governing Mayor as well as the city's Senate. Designed by Hermann Wiesemann in neo-renaissance style, the hall was built between 1861 and 1869. The complex is multi-winged, built with round arches and with three inner courtyards for you to explore.
Head over to St. Nicolas' Church next, the oldest church in Berlin. Today, it serves as both a museum and concert hall. Architecturally, the church is a fine example of the late Gothic style, having ended construction in 1230. That said, the church has gone through various architectural alterations over the years. The Marienkapelle was added in 1452 and in 1876, a second tower with two spires. You'll be equally impressed with the inside. The altar has a Last Supper painting belonging to the post-preformation, late Renaissance period.
Side note, if you need to shop for anything you might have forgotten to throw in your suitcase, Alexanderplatz is the place! Because it's so centrally located, Alexanderplatz has become a major shopping hub for just about anything. You'll find shopping malls, department stores and other large retailers in the surrounding streets.
WHERE TO STAY: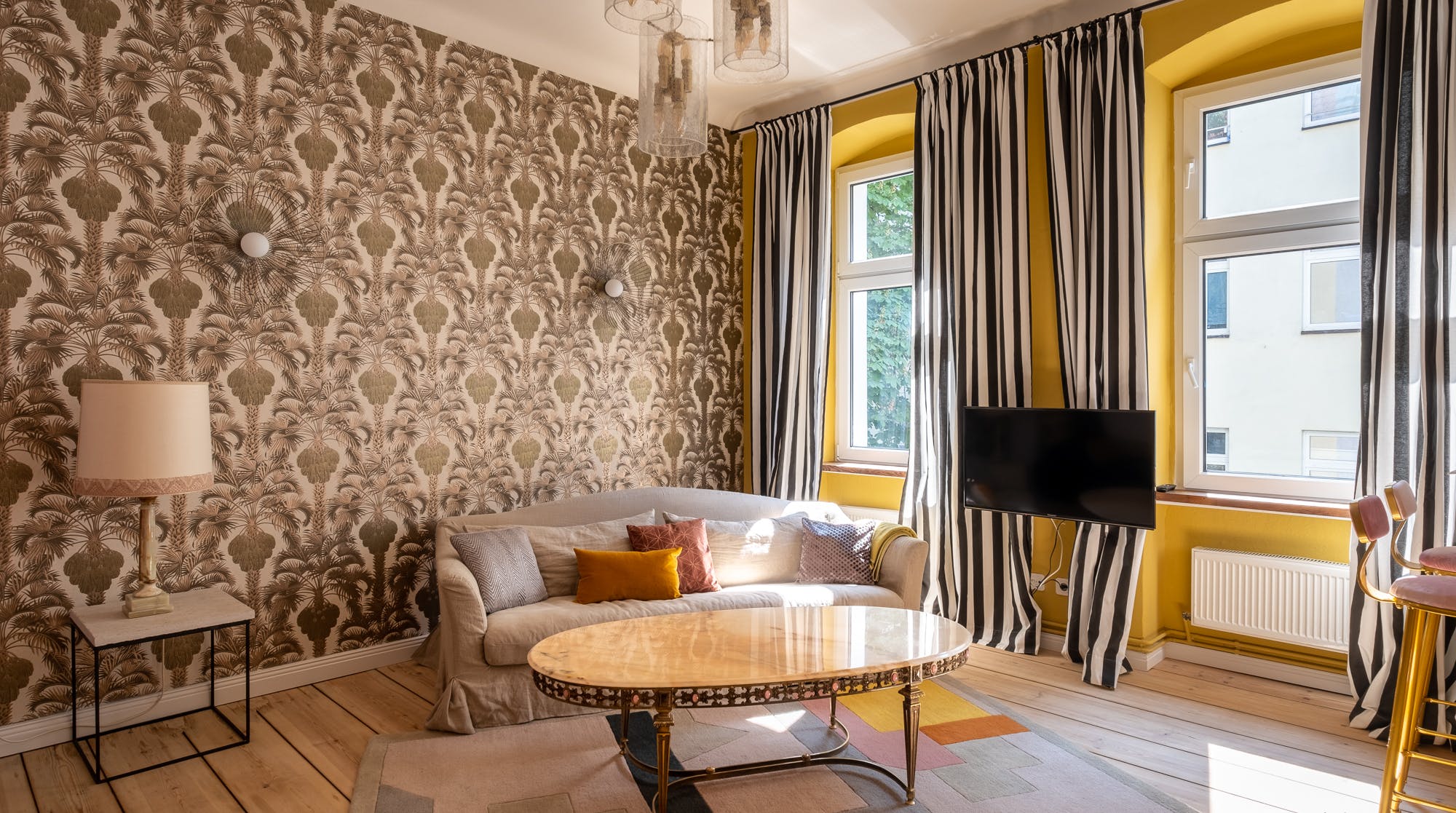 Time for a drink? Take in the view from the swanky Amano rooftop bar. From the top, you get sweeping views of Mitte, including all the sights you've just seen up close. The cocktail menu is pretty inventive too, featuring both classic concoctions and a few in-house creations. Amano is only open from May through September but don't fret, winters are cold in Berlin and you'd much rather be inside, warming up with a glass of wine.
Next up, gear up for a wander through Museum Island. As its name suggests, the island is home to 5 major museums: Altes Museum, Neues Museum, Pergamon Museum, Bode Museum and Alte Nationalgalerie. Designed by Karl Friedrich Schinkel, the Altes Museum (Old Museum) was the first of the five museums to open on the island. The facade showcases neoclassical style, complete with columns, a large foyer and a rotunda. Inside, you'll find a permanent exhibition featuring items from Ancient Greece to the Roman Empire.
Tired of museum hopping? Head to Café im Zeughaus in the Deutsches Historisches Museum for a light lunch or your afternoon caffeine fix. Located on the east side of the museum, the cafe overlooks the Berliner Dom and has space for a couple of hundred people.
In the evening, pay a visit to the Memorial to the Murdered Jews of Europe—aka, the Holocaust Memorial. The memorial was designed by architect Peter Eisenman and engineer Buro Happold and consists of 2,711 concrete slabs laid out in a grid formation on sloping ground. Organized by rows, 54 of them go north to south, which 87 are aligned was to rest.
Religious or not, this is a must-see in Berlin and we suggest you take your time and experience fully. Many travellers note a sense of isolation and confusion while wandering through the memorial, due to the arrangement of the slabs. It's all part of the effect, and it's quite effective.
Continue on your self-guided walk to the Brandenburg Gate. Built in the 18th-century in neoclassical design, the monument is now a national symbol of peace and unity; however, it was once the symbol of division between Berlin and Germany during the Cold War. Erected between 1788 and 1791 based on Prussian builder's Carl Gotthard Langhans designs, he found inspiration in Athens' Acropolis.
You've had a fairly packed day, but now the night is just getting started. Muster up your remaining strength and hit up a few bars in and around Hackescher Markt, one of the most popular nightlife areas in the city. The market is lined with restaurants and bars, so take your pick. The Varieté Chamäleon gallery is an interesting space to check out, as is the Hackesche Höfe—a complex of rear courtyards displaying Art Nouveau style.
WHERE TO STAY: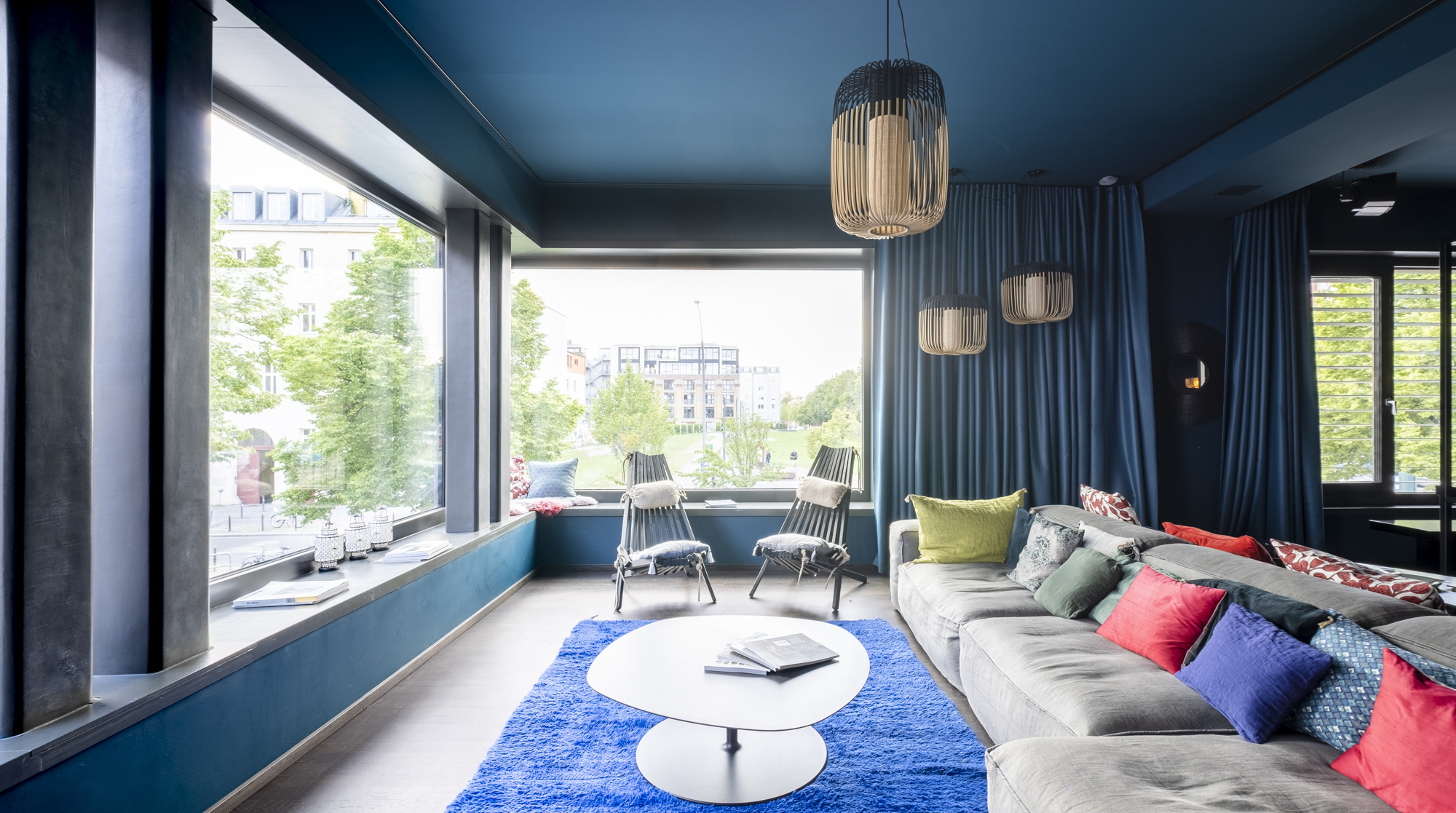 Saturday
With Alexanderplatz and Museum Island under your belt, experience a quieter side of Berlin. Start your day with a visit to the Charlottenburg Palace. As Berlin's largest palace, it is a shining example of both baroque and rococo architectural styles. The facade is certainly stunning but we suggest you take a peek inside. It is luxury at its finest, with staterooms, ballrooms and the Silver Vault, which includes tableware of gold, silver, porcelain and glass.
The accompanying park is also super scenic. French landscape architect Siméon Godeau, a pupil of André Le Nôtre who famously created the grand palace gardens of Versailles, designed the garden in 1697 in baroque style.
The outdoor garden is equally impressive. It was originally designed and created between 1697 and 1701 under the direction of Siméon Godeau. Godeau had been a pupil of André Le Nôtre who famously created the gardens of Versailles and as such, chose to design the Charlottenburg gardens in French Baroque style. Wander through the carefully trimmed hedges which work to create geometric patterns throughout the garden.
Whether at home or abroad, Saturday is synonymous for shopping. Kurfürstendamm is hands-down Berlin's most popular shopping boulevard and is located close to Charlottenburg Palace in the western city centre. The Europa-Center is a high-rise housing 70 shops give or take; there's also a cabaret theatre.
As you stroll along Kurfürstendamm, you'll pass by all the flagships stores you're used to seeing back home, as well as some German-based brands and bigger department stores. Kaufhaus des Westens is a major one, and it spans 60,000 square meters and sells close to 400,000 items. Shopaholics, take note. It is Europe's second largest department store, next to Harrods in London.
WHERE TO STAY:
Zoos might not be the first thing that comes to mind when envisioning Berlin but yes, there's a zoo here and there are close to 20,000 animals living there: elephants, gorillas, giraffes and the only panda bears in all of Germany. Kids will love the petting zoo where they can get up close and personal with their favourite fuzzy friends.
Just a short stroll away, you'll arrive at the Urban Nation Museum for Contemporary Art. The non-profit is one of the city's newer museums, located in nearby Schöneberg, and well worth a ticket. Berlin has a really fascinating history with both commissioned muralists and graffiti artist and Urban Nation is dedicated to showcasing the vibrant work from street artists across the globe.
WHERE TO STAY: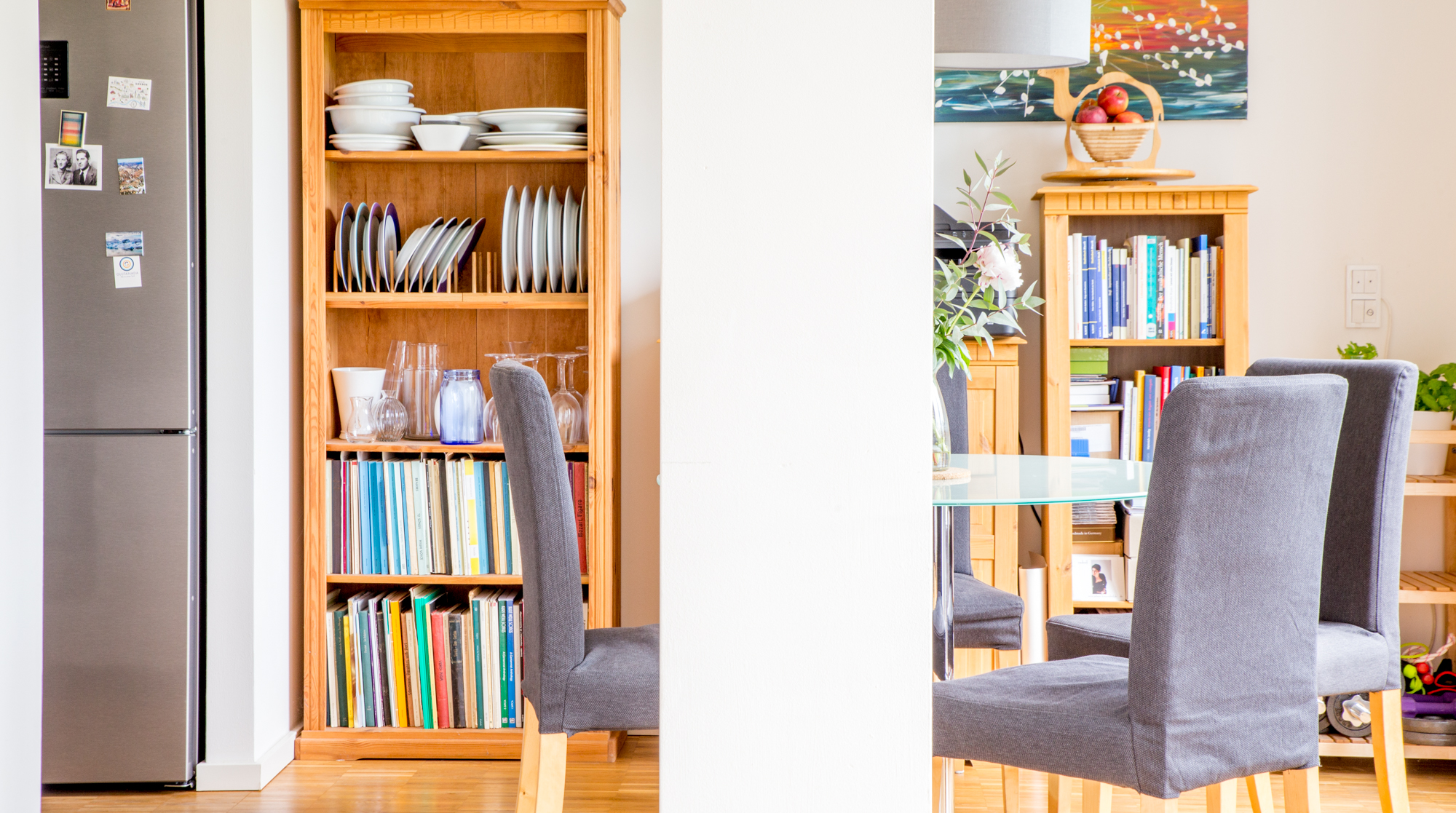 When the sun slips below the horizon, gear up for another epic night in Berlin. This time, amp up for an evening in City West, one of the most popular nightlife areas in old West Berlin. It's very close to the zoo, in case you want to go straight for the bars after your visit. Speaking of which, 25 Hours Bikini hotel's Monkey Bar offers amazing views of both the zoo and Tiergarten park.
There are several hotel bars as well, such as Lang Bar (great for craft cocktails) and the House of Gin that touts more than 150 varieties of gin. Alternatively, you can catch a cabaret show (or comedy show or drama) at the famed Theater und Komödie am Kurfürstendamm. The two theatres have a history going back 90 plus years. Despite some pretty hard times, they've come out on top, thanks in part to the dedicated directors and cast.
Sunday
It's your third and final day in Berlin and we've saved the best for last. The Friedrichshain-Kreuzberg neighbourhoods are known for many things, most notably the East German-era buildings, the Jewish Museum and the East Side Gallery. Another main area of interest here is street art. Some are more famous than others, like the iconic "Astronaut Cosmonaut" mural, and many travellers visit Kreuzberg for the street art scene alone.
Bergmannstraße is the main hub of these neighbourhoods and is a great go-to for anyone interested in unique thrift items and overall alternative vibes. There's a little bit of everything here, from thrift stores selling vintage and second-hand wares to fashion boutiques showcasing Berlin's unique sense of style. That, plus plenty of cosy cafes and restaurants serving up Thai, Turkish and American cuisine.
Prinzessinnengärten is another really cool space. It's an organic gardening project right in the heart of Kreuzberg. Many of Berlin's local residents come together to help in some way, whether through gardening, beekeeping or helping with events. In the surrounding streets, there is a slew of restaurants, clothing and record stores.
Of course, you can't leave Berlin without a proper visit to the Berlin Wall and the East Side Gallery. If you can believe it, 2019 marks the 30th year since the fall of the Berlin Wall. Today, the East Side Gallery is a series of urban art painted along what was once the Berlin Wall separating the east from the west. In 1990 alone, more than 100 artists from over 20 countries came together to decorate the wall with their artwork.
Perhaps the most famous of these murals is the "Fraternal Kiss"—a piece depicting Leonid Brezhnev of Russia and East Germany's SED Party Chairman Erich Honecker. Quite controversial and equally buzzworthy.
While we're on the topic of the Berlin Wall, here's a crash course on the real differences between the East and West parts of the city, shall we? One noticeable difference, besides the architectural styles, is the "Ampelmännchen"—that little traffic light man you see when crossing the street.
In the former East Berlin, you'll notice that the Ampelmännchen wears a hipster-looking fedora yet in West Berlin, you'll spot very few. Friedrichshain, Mitte and Prenzlauer Berg are all boroughs of East Berlin.
WHERE TO STAY: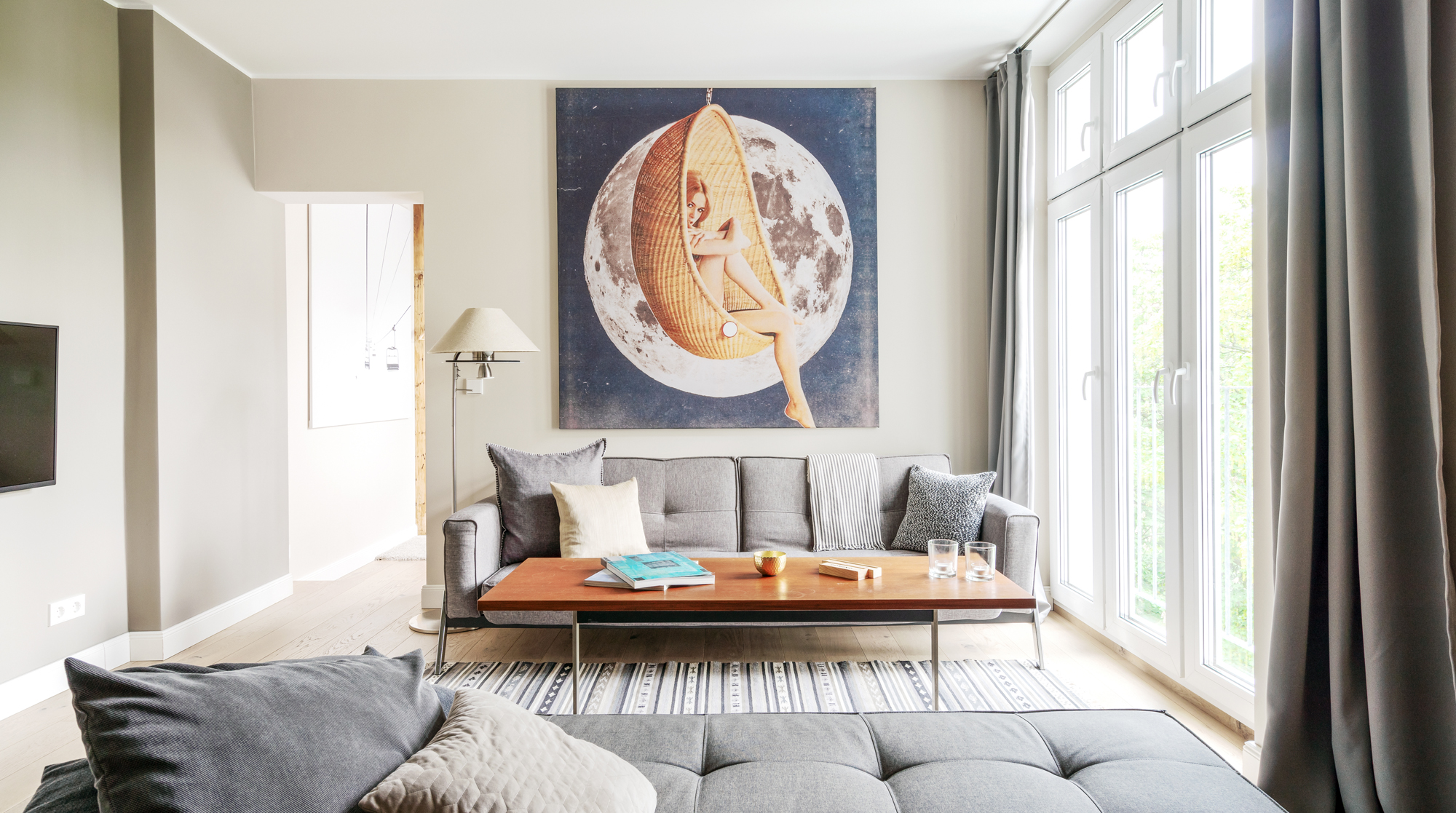 After a morning of sightseeing, lay low with a lazy lunchtime stroll. We recommend grabbing some grub along Landwehr Canal. For some context, the canal cuts through the heart of Berlin, spanning around 10-kilometers or so. It flows through the Tiergarten, Kreuzberg (where you'll be coming from), through Neukölln and then finally to Friedrichshain. Tons of restaurants are located along the canal, giving you plenty of meal options. Alternatively, book a boat tour and enjoy a decadent dinner while sailing along the Berlin Spree and Landwehr Canal.
Sunday in Berlin is not complete without some karaoke in the park...yes, you read that right! Watch as Mauerpark transforms from an otherwise quiet oasis into a full-on flea market that attracts 40,000 people.
You'll see all sorts of items up for sale, from old records and musical instruments to plants, clothes and even bikes. Around 3 pm in the afternoon, the flea market ends and karaoke in The Amphitheatre begins. Singer or not, this is a fun couple of hours for sure.
Down for one last Instagrammable shot? Well, the double-deck Oberbaum Bridge on the River Spree connects Kreuzberg and Friedrichshain and is one of our favourites (and free) viewpoints in Berlin. What many forget is that the Oberbaum Bridge was once a crossover checkpoint from West to East Germany. Today, there's a much lighter feel to it, and it's covered in graffiti and murals.
WHERE TO STAY: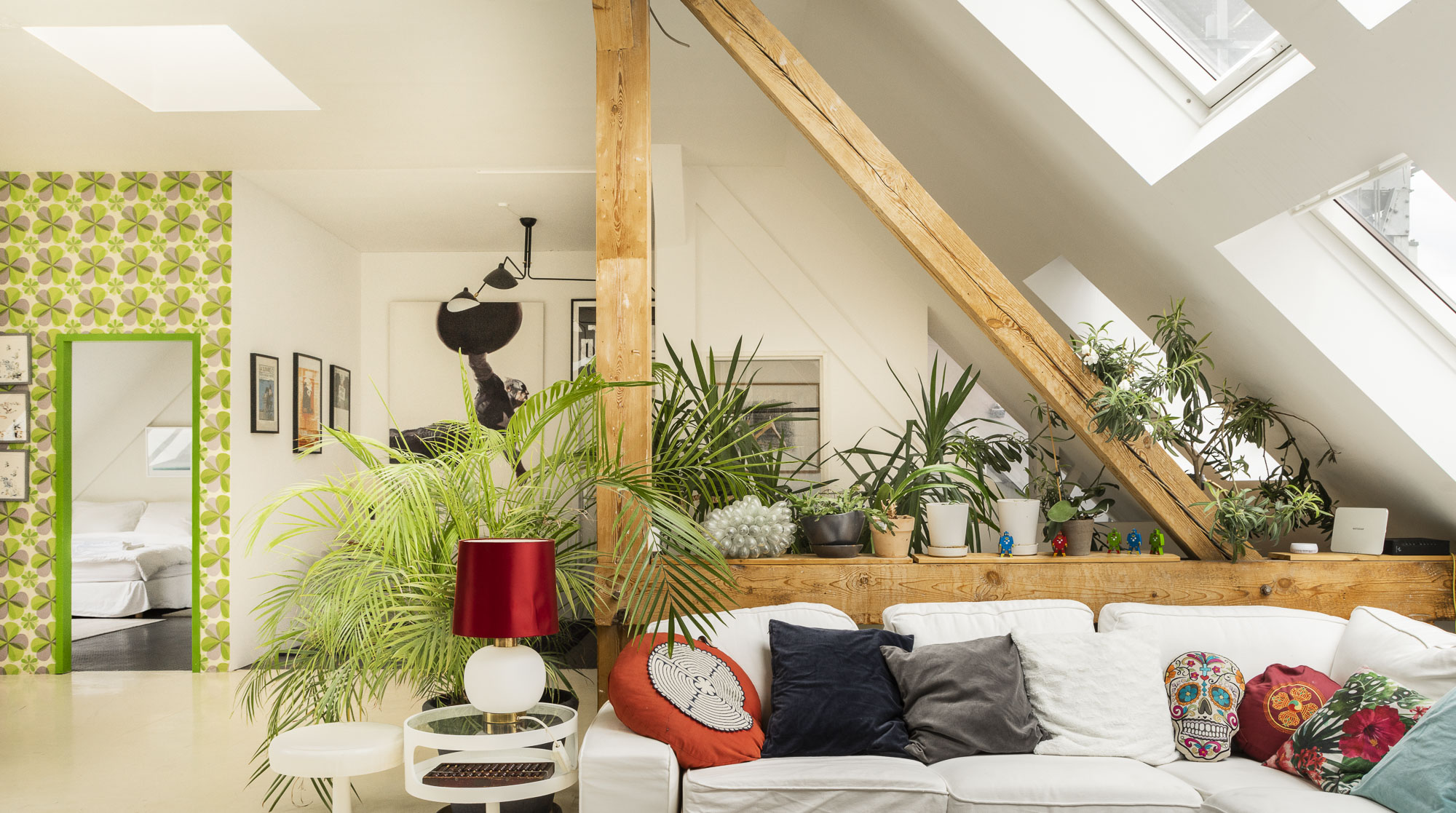 The Best Time to Visit
Let's be clear about one thing; Berlin is cool any time of the year; that said, most travellers prefer to visit from May to September, mostly in part to the weather being warmer and overall more pleasant. Winters can get pretty cold, so just be aware of that before booking. As summer can tout peak temperatures, we'd say late May or early September or October are your best bets.
Getting Around
Berlin is a fairly big city and while many neighbourhoods are walkable, you'll want to take advantage of the city's all-inclusive public transportation system to maximize your time. A ticket on public transport includes the U-Bahn (underground), S-Bahn, buses, and trams. Purchasing your ticket isn't enough; you need to validate it with a stamp using one of the machines on the platform.
Ways to Tour
While Berlin's public transport system will get you from point A to B, you might want to take a deep dive on a particular ascent of the city's culture. For example, you can sign up for a guided walking tour of a particular neighbourhood. Many tour companies offer street-art themed tours around Mitte. Other tours centre around Berlin's major monuments and use each landmark as an opportunity to explain the history and how it has impacted the Berlin of today.
If you're planning on making the most of your time in Berlin, consider getting the Berlin Welcome Card. It's currently 20 euros and includes free public transportation, savings of up to 50% 200+ attractions and a free city guidebook. If you're planning on hitting up all 5 of the museums on Museum Island, there's a special 72-hour pass for that. Alternatively, if you prefer to explore Berlin's public spaces, street art and cafe culture, skip the pass and splurge on an Instagrammable cake or coffee.