What to do and where to stay in Paris in January for the Winter Sales
Planning a shopping trip to make the most of Paris' winter sales? We've got the best tips and tricks to help you make the most of your time
~
January is a fine time to visit Paris, and one of the major draws can be the opportunity to partake in a little retail therapy - January is the season for those winter sales. And while January is the season for sales all over the globe, but in Paris, those sales are known to include Chanel, Céline, and Versace for 70% off.
It can get freezing outside, but both the tourists and the Parisians have a hard time staying around the city in winter because of it. So for us, that means more choice in apartments, more time to wander around, and more money to spend on clothes.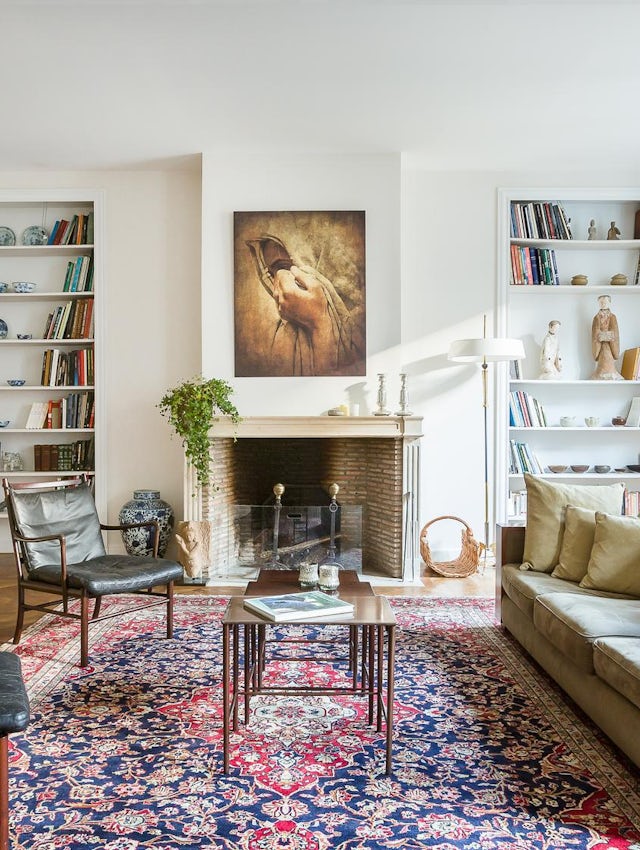 After a hard day's working the sales, why not rest your head at Artichic?
Winter Sales in Paris: The Lowdown
If you thought holiday sales in the States or the London were good, you've seen nothing until you hit Paris in January. Every year, without fail, the 1.5-month-long winter sales take place in boutiques and shops all over the city, making New York and London's look a little dim in comparison. It's good to bear in mind that they are sales, though. With sales, there will always be a chance you'll wind up disappointed.
That doesn't have to be the case if you listen to us. We have a few tips to ensure you don't entirely miss out on the bargain-fest. Why? Because we care - and because we get it.
1. Timing is Everything
If you do miss out on the winter sales (les soldes d'hiver), it's not la fin du monde. Paris has two annual sales to see out the old and in with the new. The summer sales (les soldes d'été) take place around late June to early July.
If you want something specific, make sure you get to the store as soon as the sales start. It's not quite Black Friday and your head won't be trampled on by last season's cut-price Gucci heels, but people love amazing bargains. Get there fast.
2. Plan in Advance
Planning in advance is the golden rule when it comes to travelling, this is especially true during the sales. If you want that specific scarf or satin chemise, be sure you know which stores stock it.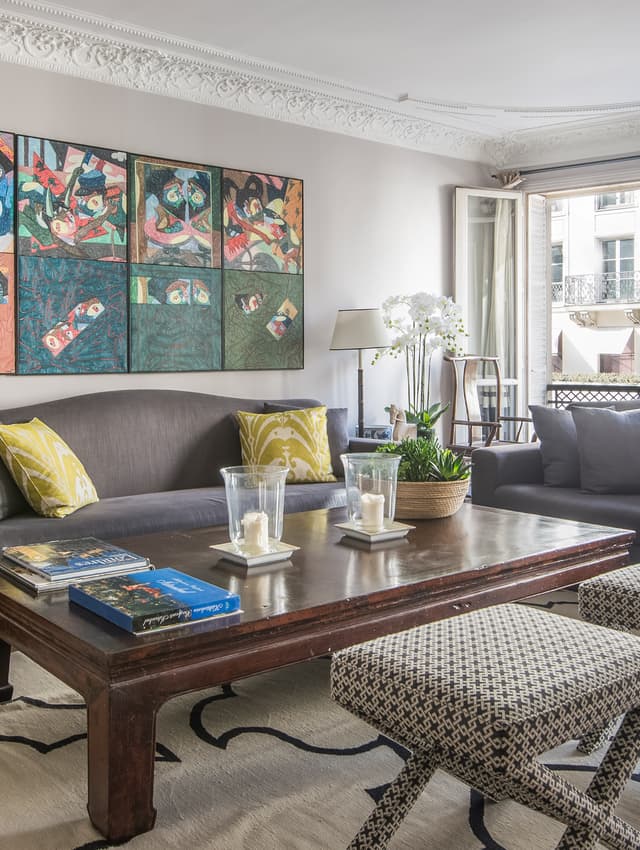 Rest your head after a hard day's shop at the lovely Paris Est Une Fête
This also means that making a list is a really good idea. We'll let you decide if you find that more helpful on paper or on an app.
3. Start Big and Work Down
The simple way of saying this is that if there's a top you want in Zara and a top you want in Saint-Laurent, it's the Saint-Laurent one that's going to go quicker in the sales.
Start in the designer boutiques. there are fewer items made and therefore more chance to miss buying it.
4. Prepare Your Feet
This one isn't too difficult. If you're living the Parisian way, there's a chance you've been wandering around in flat, comfortable shoes anyway. If not, we don't judge you, they look amazing, but for the sales, you need to think about what will get you around faster. (And be less likely to make you pass out at the Chanel Spa when you could have spent that on Balmain.)
The weather might be wintry, but you can still enjoy Spring in Saint-Germain
Go-To Shopping Districts in Paris
We've written a little about the basics on where to shop in Paris already, but here's a quick guide for the winter sales.
LOOKING HAUTE IN THE MARAIS: Hip and trendy, the Marais is where you'll go when you want a midday coffee after you've scoured the racks at the BHV (Bazar de l'Hôtel de Ville) department store on rue de Rivoli.
SAINT-GERMAIN-DES-PRÊT-À-PORTER: Designer boutiques and high street fashion stores are everywhere around you in Saint-Germain. Karl Lagerfeld, Sonia Rykiel, A.P.C. and Maje all have shops there. You'll be able to wander all day.
BOUTIQUE CALL WITH AVE. MONTAIGNE: The Golden Triangle will never be short of couture boutiques and the finest of Parisian (and worldwide) designers. Champs-Élysées, Avenue Montaigne, and rue Saint-Honoré ought to be some of the first spots you visit for the sales.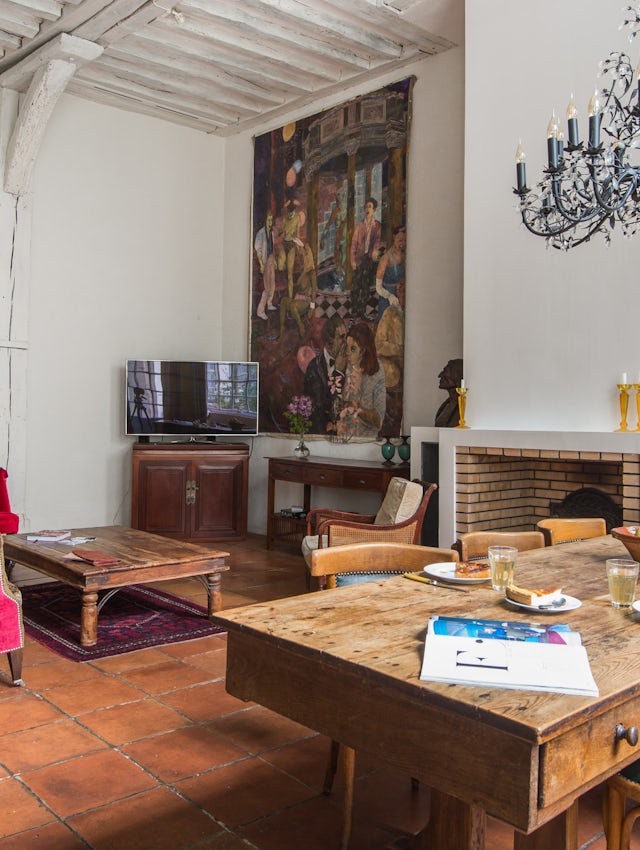 For a welcome rest and relax after a hard day's spend, check out Fired Earth
PIGALLE'S BOBO BOUTIQUES: What was once the sleazy bohemia at the base of Montmartre is beginning to be the realm of the hip elite known as the Bobos. (Like hipsters but better.) It's a fitting spot for vintage boutiques, concept stores, and some of the best-kept fashion secrets in Paris.
FASHION OF THE OPÉRA: Home to Galeries Lafayette, the Haussmann-Saint-Lazare-Opéra district is the heart of Parisian shopping. Where better to get the crème de la crème of Paris's January bargains? The Printemps department store is also here as is the new St. Lazare Paris. So, go forth and bargain, fellow fashionistas.
CHICLY PALAIS ROYAL: The arches and walkways around the Jardin Palais Royal could not be chicer than they are. These arches are home to Didier Ludot, Kitsuné, Rick Owens, and other luxury designers like Stella McCartney. For what it's worth, it's close enough to the Golden Triangle that you can almost taste the eau de parfum.